White Paper: The Digital Imperative

Adopting and implementing a digital transformation strategy is now an imperative. Enterprises and organisations of all sizes and types are seizing the initiative, as the brisk winds of digital change blow through international markets.
This white paper sets out the latest thinking on how companies and organisations can best harness the power of digital transformation, looking at the most recent trends, developments, risks and opportunities in this fast-moving sector.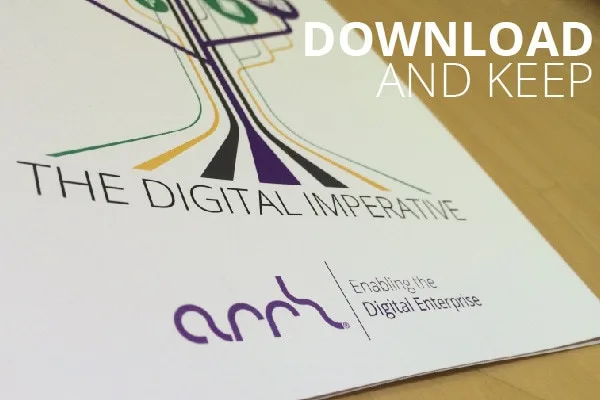 Covering the latest trends and advancements in digital transformation, this white paper covers the following topics:
Cloud Computing
The paper looks at the growing importance of the Cloud and how the market will continue to grow for several years yet.
'It is vital to choose the most appropriate cloud infrastructure to suit a business's digital transformation, in order to meet users' expectations and deliver a great digital experience, whether in online retail, providing information or in attracting talent.'
Bring Your Own Device
The paper explores the implications of organisations instigating BYOD policies and how it might impact productive and data security.
'The roots of this shift are easy to spot: most people now own high-spec, fast, efficient mobile devices with giant memories that are more than capable of running enterprise software solutions and integrating with their employers' office-based technology.'
Social Media
The paper looks at how ubiquitous social media websites have become, not just in a personal context but how they have become a necessary business tool.
'The effectiveness of social media is no longer in question, but its omnipresence and the speed of its impact on commerce is consistently surprising.'
Mobile Solutions
The paper explores the growing number of people that only access the internet via a mobile device and what impact this has on businesses and organisations looking to interact with this segment.
'Given the increasingly mobile nature of the global workforce, in both a literal and technological sense, those employers who ignore such demands may soon find themselves suffering from a talent drain as higher calibre employees move on. Investment in upgrading mobile technology has become a top priority.'
Download your free copy of The Digital Imperative White Paper now.