Delivery Arrkitecture™
Helping you identify the most appropriate delivery model for your business
A flexible approach to delivery capability
Ever-changing customer requirements and the need to keep one step ahead of the competition, is putting pressure on organisations to increase both the volume and speed of innovative software delivery. Finding the right balance of development resource, whilst still controlling costs and quality has never been a higher priority – and Smart outsourcing could be the answer.
Smart Outsourcing - Your Options
VODC = Virtual Outsource Delivery Centre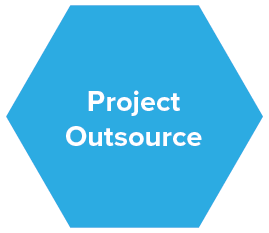 How it Works
Arrk provides an extension to your existing development capability, responsible for the end-to-end delivery of a project(s) on an ad-hoc basis.
A project-based approach is considered the most appropriate option for companies with irregular, one-off, and pilot projects of low to medium complexity with well-defined requirements and deliverables. However, it is also how some organisations initially dip their toe in the water with outsourcing. With minimal exposure and risk, it gives you the opportunity to judge both the quality of the delivery partner as well as testing the concept.
How well defined are your requirements?
Does your data security allow 3rd party access?
Do you have resource available and empowered to make quick decisions?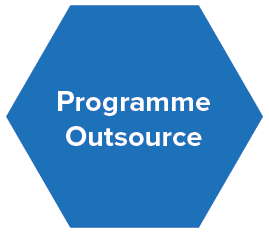 How it Works
Arrk is engaged to define, organise, manage and deliver specific programmes of work to help you achieve your desired business outcomes.
Typically, this is required to support business and digital change programmes. This model is ideal for companies who are looking for support on longer-term engagements, and who need to extend their development capabilities with highly qualified and skilled teams of developers and other IT professionals such as designers, UI/UX specialists, business analysts, project managers, testers, and more.
Do you have a clear and defined digital roadmap?
Will internal resource be integrated as well?
Would you benefit from 3rd party management?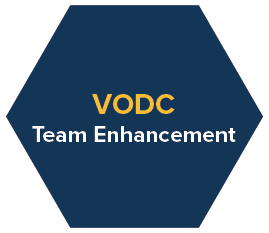 How it Works
An extension to your development capability, but you maintain control over the delivery, directly managing the individuals and their outputs.
This option is ideal for companies who want the best of both worlds, ramping up their capacity and skillset whilst still retaining control over the delivery. Often organisations utilise this model when they don't have the required skillset/capacity in-house and are struggling to recruit suitable resource or they need a specific technology expert for a project and so don't want to recruit a full-time head. There are also significant cost savings to be achieved compared to going down the contractor route.
What is your key driver – cost reduction, risk mitigation etc?
How long an engagement are you looking for?
Would you benefit from paired programming?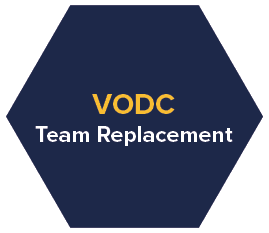 How it Works
Arrk becomes your development team, providing a core and flexible team of highly skilled individuals to deliver your digital roadmap.
When organisations have made the strategic decision to switch from an in-house to a fully outsourced development model or they want to have more control over an existing programme outsource arrangement, then operating via a full VODC development model makes perfect sense. It provides instant access to a highly skilled global workforce that can be scaled up and down as appropriate, without the need to take on the associated costs of expensive office space, HR management and recruitment.
How experienced are you at managing dispersed teams?
Are there any internal barriers to success?
Would you benefit from an extended hours operation?
Smart Outsourcing – Which Option Meets Your Business Needs?
Use our outsourcing configurator to identify the best approach
Other Outsourcing Insights...