A morning at the Business Digital Transformation Forum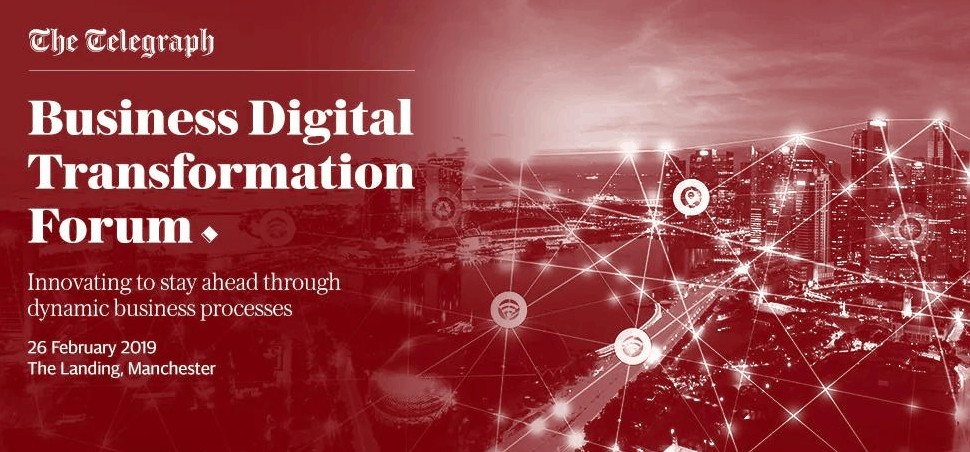 On the 26th February, I headed to The Landing in Media City, Manchester, to explore how business leaders in the north west are approaching digital transformation. From implementing new technologies to ensure their business thrives, to employer and recruitment engagement in this digital landscape – it was clear that whether you're a start-up local business, or a global provider, we all face the same challenges.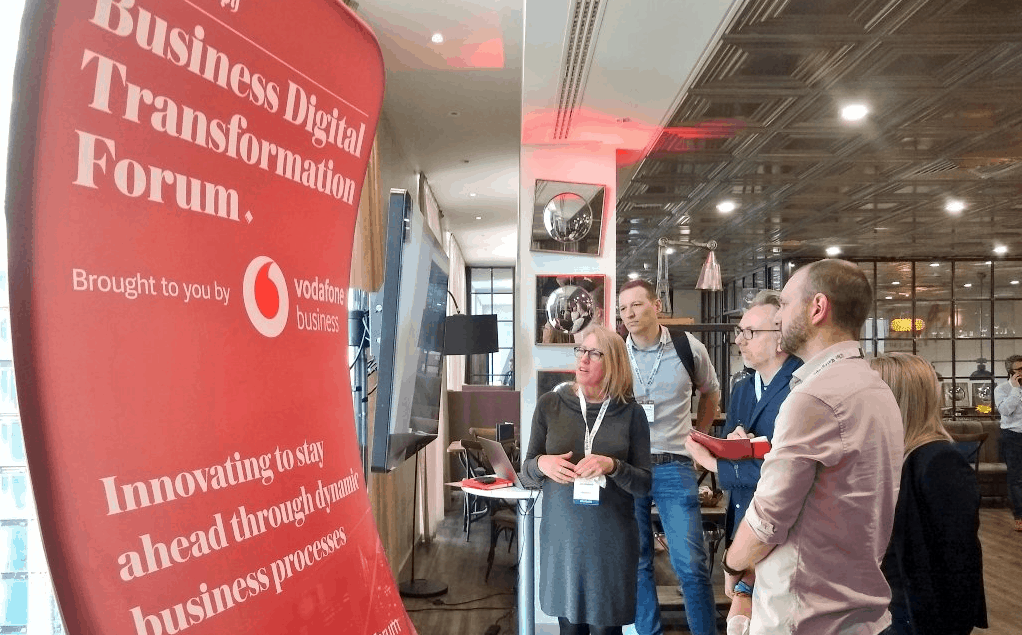 Key note speakers included Neil Blagden, Chief Operating Officer at Vodafone, who discussed their recent approach to digital transformation, "What we've done is pull digital out of IT and put it at the centre of the business… we've put digital at the heart of what we're doing". As something we focus on with our customers too, it was interesting to see that even large-scale organisations need to push for change in business culture so technology can be fully accepted and not just limited to IT departments.
Phil Jones MBE, Managing Director of Brother UK then discussed growing your digital business and nurturing local talent. One thing that stood out for me was his CDE formula for business transformation:
Compelling reason to change
Direction of travel for future
Exploiting your resources
Without these key fundamentals, companies won't be able to achieve the agreed vision and outcomes for their digital future. If companies can address CDE at both project level and business level, the focus to drive transformation will be at the forefront of all employees' minds, and this collective mindset can only drive a business forward.
The panel discussion then focussed on enabling digital transformation as a business priority and what challenges they face. Jon Corner, Chief Digital Officer at the City of Salford and Katy Leeson, Managing Director at Social Chain, discussed that a recent survey proved that "35% of UK residents still do not feel digitally connected". This highlighted that there's still a market for new solutions and technology to leverage on, and that businesses need to take this in to account while digitising to avoid cutting off a large proportion of their market.
The two main things I took from this event were…
Recruiting for digital transformation is a focus for everyone and companies need to adapt to address this.
It was fascinating to hear that even Vodafone, a giant in the telecoms industry, previously found it difficult to recruit. Their resolution? To be more accessible to the public. Traditionally holding their cards close to their chest, they made noise around their brand to create a big presence. They also put together a highly reactive internal recruitment team who knew the business inside-out and as a result have recruited into the hundreds during the last year alone. Successful recruitment within Brother was driven by their years of successful branding too as well as using their established legacy to attract talent.

MD Paul positioned this as "Don't just spend more on recruitment – build a sustainable talent pipeline for your digital initiatives."
With this shortage of skillset clearly affecting everyone's recruiting processes, how are SMEs meant to compete against big business? With everyone fighting for the same resource, new tactics need to be taken to access resource quickly. Outsourcing at both project and programme level is a key way to do this and is something that's not as black and white as it seems. With experience in outsourcing models for over 20 years, we find that there's a model out there to suit everyone. This is especially true for SMEs who might not have the internal resource or budget to compete against bigger companies. Reiterated by Katy from Social Chain in the panel discussion, the importance of being agile and ready for change is as important as ever, especially with an ever-changing market.
Using a mixture of talent, seniority and skills collectively, is the best way to further your digital transformation.
Social Chain, who's average company age is around 25, found that within social media the younger generation hold a lot of the ideas. MD Katy explained, a lot of the younger generation were born in the digital age so therefore are in the perfect position to drive new ideas and bring new ideas to the table. Phil Jones however discussed how an equal balance of both junior new employees and more senior experienced employees within his business allowed the company to continuously develop new innovate ideas.
Although it may seem like an obvious point, sometimes we fall back on traditional mindsets. But if you're trying to launch into the digital space race, forward thinking and out of the box creativity is needed. We've found that many companies struggle to get into this way of thinking as it's hard to step out of the norm when sitting in your own office. By getting together a mixture of stakeholders around the business, giving them a time-boxed workshop held at an external office – we've found that our EmbArrk™ interactive workshops helps to drive new ideas. And the more this can be encouraged, the better. More diverse ideas = further growth.
All in all it was a great event to attend with knowledgeable and interesting speakers – I'll definitely keep an eye out for any future forums.
Adam Darr
Relationship Manager
The Business Digital Transformation Forum was hosted by The Telegraph Business Events and Vodafone Business – #BDTForum
Image credits: The Landing, Manchester and Vodafone Business UK