What factors influence customer loyalty?
In business, we often focus on attracting new customers. Whether it's exciting introductory offers; huge promotional campaigns; or discount codes; we're always thinking about bringing customers in. However, if we can't offer them a service that they are satisfied with, or another company offers an even better deal a few months later, chances are we won't retain customer loyalty. Remember loyalty should not only be measured in sales; loyal, engaged customers are some of the best brand advocates in the business, acting as ambassadors for your organisation within their social circles.
So, how can we keep customers? In this article, we take a look at how digital impacts customer loyalty and what you can do to improve retention.
What factors influence customer loyalty?
Before we examine how digital affects customer loyalty, let's first look at the business factors in general that influence commitment. These also apply in a B2B environment as well as B2C.
The core offer | Remember that it's not all about gimmicks and loyalty card programmes – it is the core offer itself that will influence how long a customer will stay with you. You should fiercely understand what it is that your customers want and focus on offering it every single time. This may take into account a host of different factors: your location, the standard of your offering and the quality of your product or service.
Satisfaction | When looked at in isolation, satisfaction can be deceptive. For example, many carmakers claim customer satisfaction levels in excess of 90 per cent but have repurchase levels that are often less than half that. In general, satisfaction is something that customers have come to expect – just because they have it, doesn't mean they will stick with you; but without it, they will almost certainly move on.
Elasticity | The more commoditised a service is, the more likely it is that customers will move around – whereas if they have had to do a lot of research before investing in your product then they are likely to show faith in that decision.
Marketplace | Another key factor is the marketplace itself. What are the opportunities for customers to switch? Is there a lot of competition in the marketplace? In some industries – such as banking, for example – there are high levels of inertia because of the perceived difficulties in switching. However even the most traditional of sectors are seeing disruption from technology and startups, banking and insurance included.
Demographics | Research suggests that less affluent customers are usually the most loyal – perhaps because they can't afford the risk that moving to a different brand will not suit them. Meanwhile, younger customers are generally more likely to move around than older customers. Other demographics play a part too: including nationality, sex and location.
How to gauge customer loyalty
Being able to react quickly to apparent dissatisfaction is vital in retaining customer loyalty. Here, the digital environment plays a huge role. According to research by Digital Marketing Magazine in 2014, 60 per cent of UK shoppers relied on previous customer feedback: and an incredible 90 per cent are now using online communities and forums before making purchases.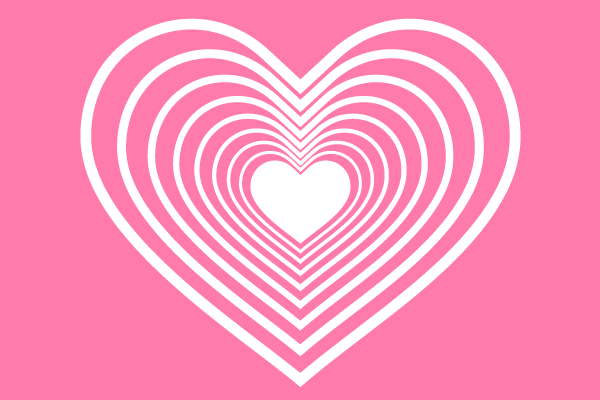 As such, it's become vital for companies to focus on transparency in business and community management. Digital technologies can be the key to quickly spotting a problem and resolving it.
How digital can be used to build customer loyalty
There are several ways in which business owners can build trust and loyalty online.
Simplicity | Make the interactions and way your customers do busy with you are simple and easy as possible. Try and remove as many obstacles as possible from the buying cycle and provide exemplary service while doing so. Use customer research to find out how your customers want to interact with your organisation and act upon it.
Social media | Building connections can be easily achieved via social media – it is perhaps the quickest way to understand what people are saying about your company. In a study in 2014 by Deloitte, 75 per cent said that the information they found on social channels influenced their product decisions. Without a social media channel – or one that is suitably managed – you can potentially scare away your consumers.
Online customer service | While face-to-face interactions may be disappearing, customers still have plenty to say to businesses – and the fastest way for them to do this is through an online customer service. Users don't want to sit for hours on hold while they call a hotline – instead they want to be able to quickly get the information they need via a "Frequently Asked Questions" section of a website; or by speaking to a live agent online. According to a Loyalty360 study, 75 per cent of mobile shoppers preferred online chat to speaking with an agent.
Loyalty programs | It seems obvious, but loyalty programs help to retain consumers. Use digital platforms to ensure they are implemented properly – perhaps with email coupons and loyalty points for certain actions. Be warned, make sure the terms and conditions of the program are clear too.
Gamification | Some of the most innovative customer retention programs take aspects from video games to draw customers into repeat business and building a long last relationship, this might take the form of accruing points to compete on leaderboards as an example.
Prominent reviews | Don't shy away from customer reviews – make them a clear focus of your website. People want to "test" products before they buy and reading online reviews will help to boost their confidence. If you encourage reviews it makes consumers think you care about their opinion and you are confident in the results.
Payment options | Another simple way to build consumer loyalty online is to offer several payment options – with so many concerns about identity theft, there are many customers who will only use ONE payment method and it's vital that you offer it.
By putting customers at the forefront of your digital platform you will not only have a greater chance of retaining their loyalty – but there is also a greater possibility that they will spread the good word about your business too.