Connecting with Millennials | Consumer Behaviour Shift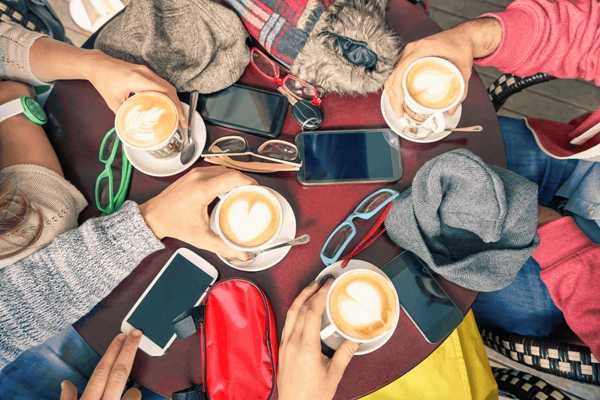 According to Social Trends, by 2020, so-called "millennials" will be in control of $1.4trillion of spending power: making it absolutely vital to understand this audience, how it thinks and what it wants. So just how are consumer behaviours changing as millennials become the central audience – and what can you do to connect with them?
Hang on… what are millennials?
Were you born between 1981 and 1997? If so, then you are a "millennial". But don't get too excited: the adjectives most commonly banded around this group are words like "lazy", "spoiled" and "entitled". Of course, like most stereotypes, these adjectives are far from fair or accurate: and it has become crucial for businesses to truly understand who millennials are and how they think if they are to truly connect.
How have millennials influenced consumer behaviour?
According to Paconsulting.com, there have been some key changes in consumer behaviour in recent years – partly prompted by the focus on millennials, and partly by the emergence of a digital revolution. Indeed the two factors appear to go hand-in-hand.
Among the key changes have been:
Customers no longer compare companies simply with competitors | Instead they look at their standard of what "good is" based on other companies in different sectors.
They are not as tolerant or loyal | Complaint levels are increasing and satisfaction rates have fallen. Now they are willing to switch providers and they don't just want value for money, they demand it.
They use multiple channels and dialogue has increased | Consumers now decide which communication channels suit them, rather than businesses. Indeed this has prompted an increase in consumer-business interaction through social media, testimonials and much more.
So how can you understand millennials?
Perhaps the most important point about millennials is to understand that they are not one large, homogenous "one size fits all" group. In fact, millennials are extremely diverse which makes it absolutely vital to engage in social listening. Remember that your millennial audience is likely to be different from the millennial audience in general – so focus on the niches of what your particular consumer group is looking for.
In addition, rather than focusing on life stages look at millennials in terms of social groups. Do they lead alternative lifestyles? Do they support specific causes? Make sure you speak directly to the values that drive them: make them feel like they are being informed and involved and that you are not simply marketing to them.
What digital strategies do millennials want?
As stated above, you shouldn't think of millennials as one homogenous group – focus on your target area instead. However, there are some digital strategies that will apply in general to most millennial based target groups. Here are some examples.Be short: According to News Cred, 41 per cent of millennials will abandon content that they deem to be too long. So think about the context when you are supplying content – is this something that will be read on a mobile device? Do they want in-depth information, or a fast distraction?
Be short | According to News Cred, 41 per cent of millennials will abandon content that they deem to be too long. So think about the context when you are supplying content – is this something that will be read on a mobile device? Do they want in-depth information, or a fast distraction?
Mobiles first | Millennials spend more time using their smart phones and tablets than laptops and computers: so place mobile devices at the forefront of your thinking.
Be creative | Look for ways to share your story in a creative way. This doesn't mean giving money to celebrities – it means getting your message out there in a way that will be memorable and will resonate with this key audience.
Get them talking | Give millennials real incentives to talk about your product or service. When they really enjoy a product, they generally like to talk about it – through social media and other platforms. Make sure you are supplying the means for them to spread the word as this is arguably the best advertising available.
Be transparent | If you don't respond to feedback or keep your activities secretive, then you can build up distrust among millennials. Make sure that you share news about your company and that you are actively involved in social media to gain confidence and keep them engaged with you directly. Remember too that millennials understand the differences between marketing and genuine, informative content: so make sure you deliver the information they want.
Create a connection | Remember that millennials are the first generation to grow up with the internet, and, in many cases, social media. As such, they are a social group and it's important to create a connection between them and your company. Give them clear opportunities to give feedback and interact.
Be individual | Remember it's not just about age. Large groups of millennials want content that's tailored for their lifestyle, others for their location, and others for their cultural group. Make sure you adjust your content accordingly.
Be natural | Just imagine how "uncool" we found it when our parents tried to look young or be funny in inappropriate ways. Now imagine a company that tries to tie itself to the latest cool hashtag or social trend without fully understanding it. Make sure your company remains natural in its approach to millennials: don't jump on every bandwagon. Instead, look to clearly understand where you naturally fit and let that tailor your voice and the messages you put across.