Prediction of digital trends for 2015

It's the time of year when everybody turns into Nostradamus and makes predictions about the future: and here at Arrk we're no exception.
Except, when it comes to predicting the digital trends for 2015, we like to think we're a little bolder than most. We're not going to make straightforward predictions like "content will be more important than ever" (though it definitely will); or "marketing connectivity will be vital for businesses" (which it is already). No… we're thinking outside the box with our suggestions for digital transformation – and hopefully in a year's time we'll look back on this article and be able to give ourselves the proverbial pat on the back.
DIGITAL TRENDS 2015
PREDICTION ONE: MOBILE ONLY WEBSITES WILL START TO DISAPPEAR
Actually this isn't so bold… it's more just common sense. Currently, there are far too many companies managing separate web properties unnecessarily. With mobile apps providing a unique experience for mobile devices, mobile-only websites are becoming increasingly mute: with a well-designed and responsive website able to offer the best of both worlds. So it's time for a decline in both mobile-only website design, and indeed the companies that provide them.
PREDICTION TWO: HELLO PERSONAL, GOODBYE GLOBAL
Look for personalisation to be one of the digital marketing buzzwords of 2015. It seems that companies have finally mastered how they should use big data: and now they can give consumers the opportunity to share, buy and create personalised products.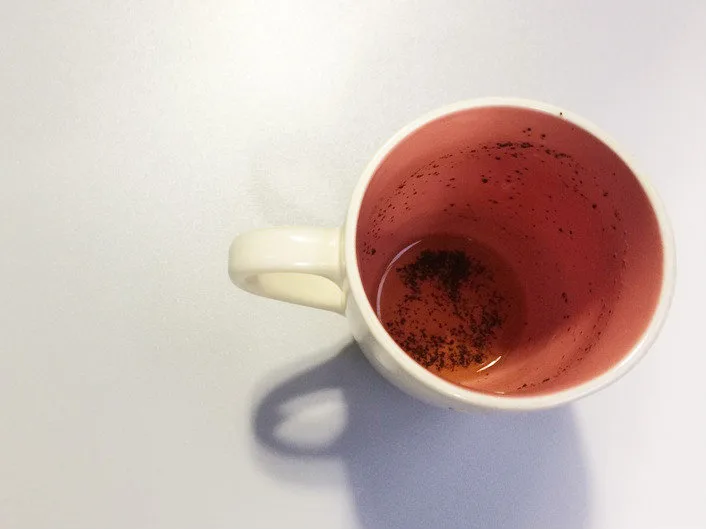 Brands will use the information they have been collecting about their user base to serve consumers with individual content. Indeed it could go so far that by the end of the year we'll all be questioning whether this is a case of big brother gone mad and whether brands are intruding on our personal lives.
PREDICTION THREE: THE SEMANTIC WEB WILL RULE
Going hand in hand with the above predictions is that the web in general will become less and less fragmented: and digital marketing will be run in an increasingly automated, personalised and intelligent manner especially as it is integrated with the internet of things. Look for large web conglomerates to try and reintegrate the web: and for smart companies to focus on driving the strength of their brands across a host of platforms.
PREDICTION FOUR: IT'S A MINUS FOR GOOGLE PLUS
According to Ross Hudgens, the founder of Siege Media, there is "about a 50 per cent chance" that Google will kill off its Google Plus social platform during 2015. Whether Google kills off Plus or just chooses to rebrand and reboot it remains to be seen – but the "competitor" for Facebook, Twitter and other leading social networks has already lost the war and now it seems like time to put it out of its misery.
PREDICTION FIVE: FACEBOOK WILL SET THE STANDARD
Facebook has been highly successful with its approach to branded organic visibility: and its strategy is likely to be followed by the likes of Twitter, Instagram and Pinterest. When organic visibility on these platforms disappears there is no way that brands that have poured so much money into them will simply walk away: so instead they will pay their way to success.
PREDICTION SIX: THE CONTENT MERGERS WILL REACH OVERDRIVE
With content marketing becoming increasingly important, look for content software companies to be consolidated and merged with increased frequency. Kapost is likely to be one of the earliest examples: the Colorado based company will struggle to fight off the vultures and is likely to be gobbled up at some point this year.
PREDICTION SEVEN: NICHE BLOGS TO BE PURCHASED
While content companies will be swallowed up, so will a host of niche online publications and blogs as businesses look to add to their readership. Getting a new audience on the internet has arguably never been harder: so why try and start from scratch when you can simply grasp readers that already exist? A simple acquisition of a popular blog will allow businesses to buy an audience.
PREDICTION EIGHT: GOOGLE PENALTIES START TO DISAPPEAR
After a host of manual penalties aimed at companies who were featuring guest blogs on a large scale in 2014, it's likely that we've seen the back of spam-focused manipulation of Google search results. Penguin, Panda and the other recent updates seem to have helped Google grasp control of its search results: and only reward the websites that feature their own "home grown" content. So now you're likely to only be rewarded if you deserve it: which is definitely not a bad thing.
PREDICTION NINE: NATIVE ADVERTISING GROWS UP
Look for many advertising networks to move away from the cost-per-click model and on towards the cost-per-engagement model: helping to gradually remove some of the shock imagery and headlines that had become a staple of online advertising. It's likely that this model will be much better received by marketers and consumers alike.
PREDICTION TEN: BUSINESSES WILL WAKE UP
Well, this isn't so much a prediction: more a desperate hope. It's time for businesses who think that mobile and social marketing are new phenomenon to wake up and realise that the "future" is now. Texting campaigns, QR codes and spam should fall by the wayside: and social and mobile design should take over even more than they have done already.