Establishing a Virtual Offshore Delivery Centre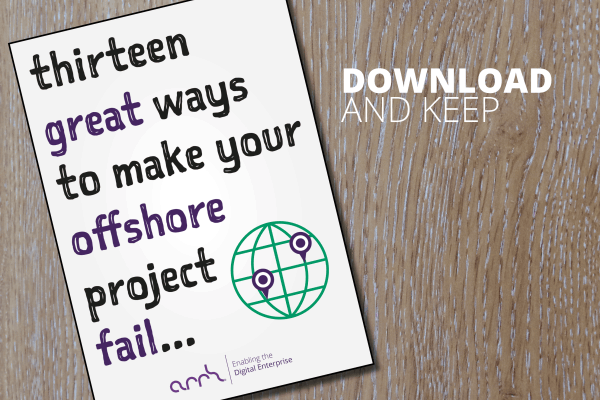 There are a number of problems inherent in the traditional 'direct' offshore engagement model where a UK Customer contracts directly with an offshore supplier. These are typically driven by the offshore supplier's lack of UK domain knowledge, limited capability in effective Customer engagement, inadequate delivery management capability, differences in language, culture, time and distance and frequent fundamental disconnects in values and mutual understanding. This is often further compounded by the Customer's lack of experience in running an end-to-end service delivery operation with an offshore component and in managing an overseas supplier effectively.
These issues are especially acute where the Customer has a requirement for rapid, bespoke application development to meet dynamic business needs. In these instances outsourcing is not simply about reducing the maintenance costs of steady-state systems, but of providing an enhanced capability (quality/capacity/efficiency) that is responsive to business needs.
The danger in 'offshore outsourcing' in this context is that the service delivery teams become further disconnected from, and as a consequence less able to serve, the needs of the end business Customer.
One of Arrk's founding principles – as relevant today as it was in 1998 – is the importance of having an end-to-end onshore/offshore model that integrates Customer and delivery teams within an integrated operational framework. Arrk has developed and proven such a model – this is Arrk Group's Integrated Global Delivery Model.
To download the full White Paper free of charge please click here