Maintenance or modernisation? Build a legacy with your legacy systems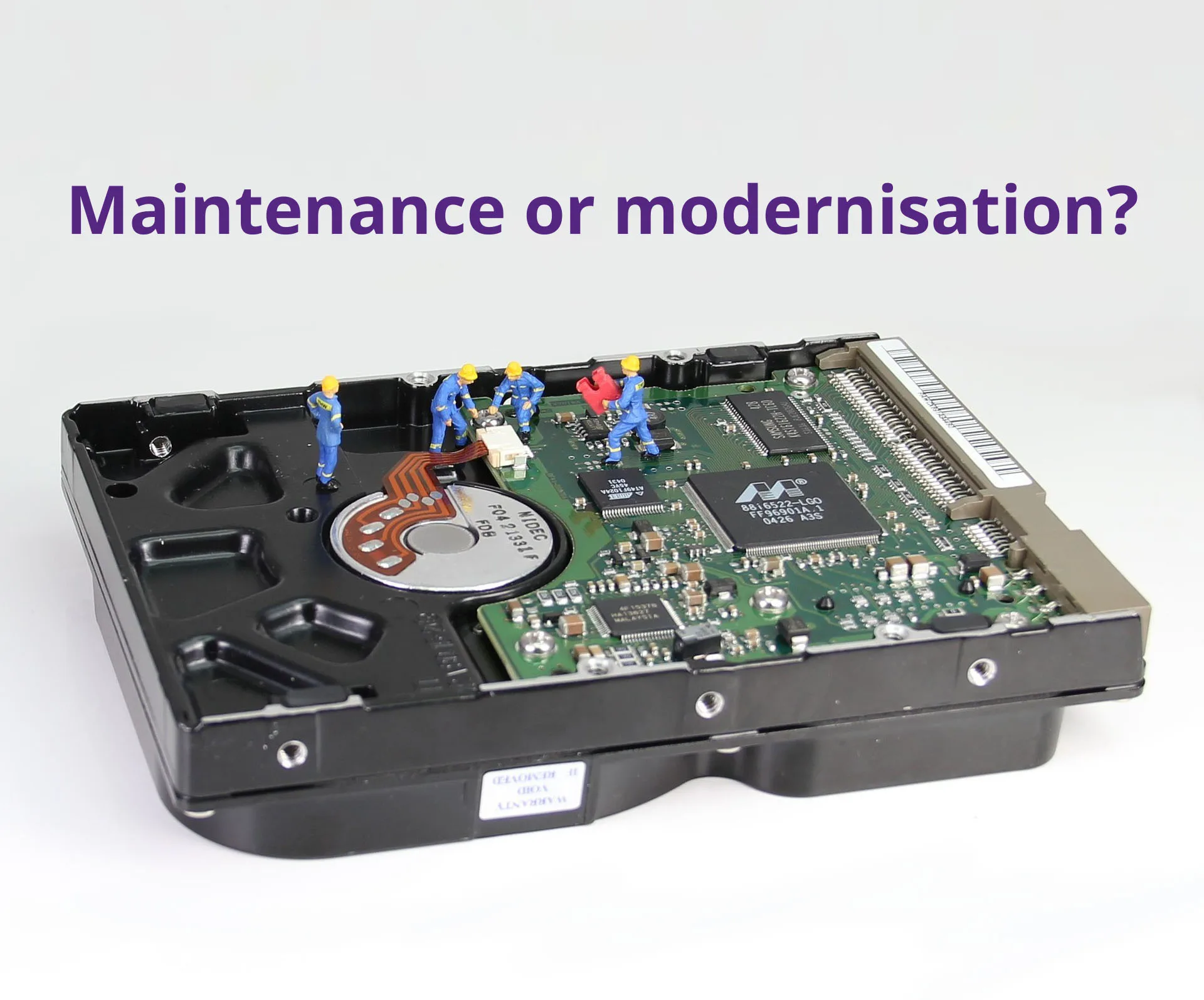 Are your legacy systems a millstone around your neck and/or swallowing up valuable internal resource? When left behind in a business' digital transformation, clunky legacy systems can affect a company's speed to market as well as the ability to be reactive. If that rings a bell, the good news is that legacy systems don't have to be a burden. Instead of working against you, they can work with you and become the foundation on which your business moves forward on its digital journey.
In a recent survey, 72% of C-suite executives stated that their legacy systems hamper their ability to migrate to new technologies and make their IT functions less responsive to market change. In any industry, having a competitive advantage and being quick to adapt to change in the market is integral for success – a legacy system that holds you back and decreases your competitive edge is therefore competing against your business goals.
There's no solution that'll fit every company, but there are two overarching routes you could go down; either modernising your legacy systems and making it fit for the future, or if it is fit for purpose, passing the responsibility of the support and maintenance to an external provider to free up valuable development resource in-house to focus on new innovations.
Modernisation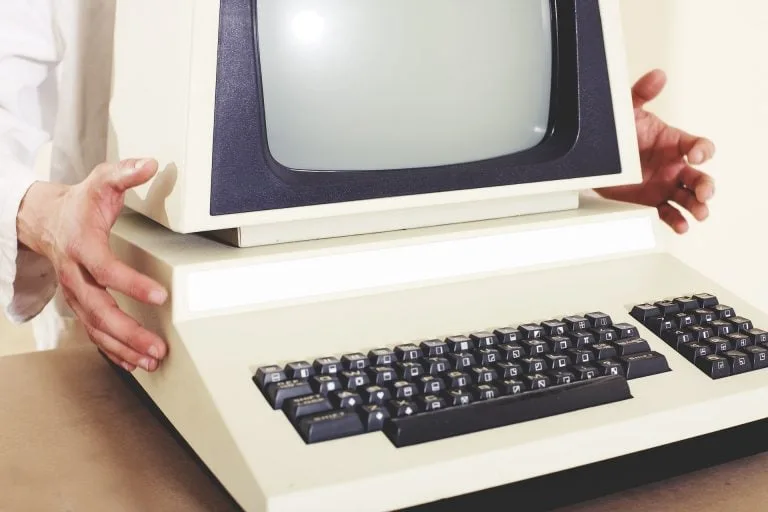 Sometimes, it's simpler to take the easy route and implement additional applications instead of fixing what you've already got. But if your focus is on reducing your technical debt as well as aligning architectural and technical change to the needs of your business, modernisation could be the answer. Maximise the system you have already and make it work for you, while at the same streamlining and centralising your systems.
Cost is a big factor when it comes to updating and modernising, but an upfront cost that means a long-term solution rather than multiple smaller 'band-aid' costs spread over time – there's no competition. If it means your bespoke software now has greater functionality and has realigned all your business processes, there's no doubt that updating and modernising your legacy systems creates greater efficiency.
Of course, the size of the project will greatly impact your decision to allocate budget. From re-platforming your legacy with minimal code changes, to a complete re-build where the specifications stay the same, but you re-write the application component form scratch, it's not a light decision to go down this route. But with increased speed to market, higher adaptability to market change, increased scope for innovation as well as increasing the capacity to manage new demands – it might just be worth it to turn your legacy systems into legend.
Additional ways to approach your modernisation can include re-hosting your system on the cloud or or even a full replacement – to discover all seven ways Arrk can assist your modernisation, discover our RemArrk™ application modernisation framework.
Maintenance and Support
When you do have a system that's fit for purpose, but your team are bogged down in bug fixes, or you're over reliant on one individual to manage it, outsourcing the support and maintenance of your legacy systems becomes the logical route.
Freeing up resource of your internal digital teams is one of the main reason's companies look to outsource. Keeping staff motivated and happy should be a priority, but if a team of developers are required to constantly fix legacy system issues rather than developing new ideas – motivation can start to halter. By handing over the maintenance to an external provider, your digital teams can now focus on new innovations and look to the future.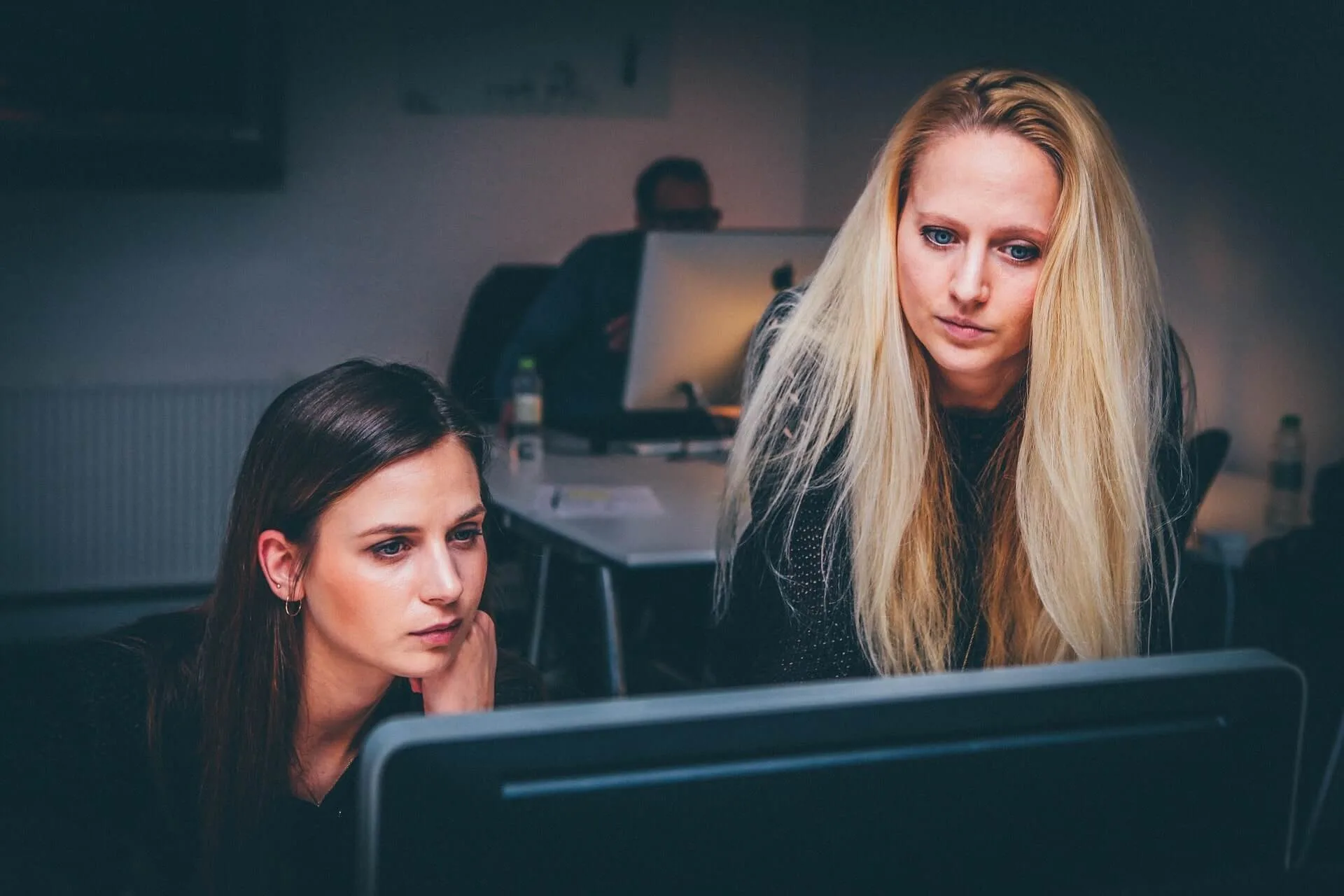 Equally, if an individual who created the system wants to move onto new projects but can't as they're the only one with the know-how, they'll often be stuck in that position until documentation of the system can be done. A massive benefit to handing over the maintenance is that it'll have to be documented to allow the external team to manage and develop the system. So even if the outsourcing is a temporary fix for only a few months, the lasting legacy of the documentation will mean that multiple people will have access to the system's processes and not just a sole responsibility.
This approach also means you now have more time to evaluate which direction you want your business to go in. While bug fixing and concentrating on support, roadmapping your company's digital future might have taken a backseat when everyone knows this should be at the forefront of any growing business. Handing over the responsibility to an external party can therefore help to relieve some essential strategic planning time while your systems are being looked after.
Lastly – outsourcing can be the most immediate solution as straightaway you'll have the appropriate skill-set at your fingertips. Not only that, but with a dedicated team, the ongoing development of the system will become part of day to day life. So as your team matures from being involved in innovative new projects rather than legacy management, your legacy system will also mature alongside.
Modernisation and maintenance offer two different solutions to grow, develop and refine your legacy systems. They can also work hand in hand to both mature your teams and mature your digital road map. Whether you choose one option, or both, making your legacy lightweight and nimble instead of a burden, is a sure-fire way to propel your business further to the front of the digital space race. Discover our COMPLIMENTARY legacy system review now.