Staying ahead of the mobile app maturity curve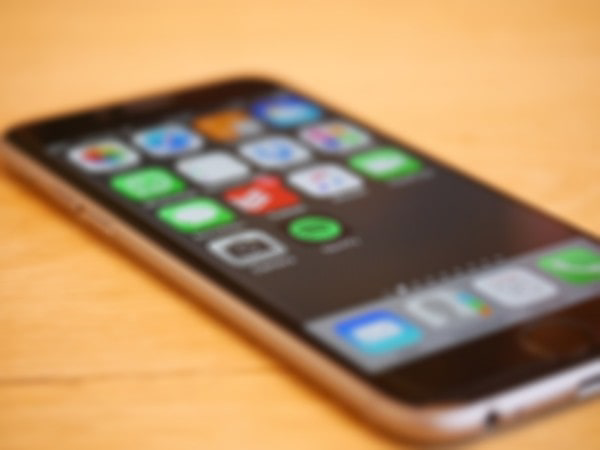 Cast your mind back to the summer of 2009. Facebook was still in short trousers and the first iOS developers had only been cursing Objective-C for a year. The mobile apps race was already up to speed and although exciting new apps were being launched at a heady rate, it was just possible to keep up with the latest developments by reading the weekly round-ups of new and noteworthy offerings.
Early adopters revelled in their ability to buy software for a hundredth of the price of a desktop application. Many apps were free and even the "expensive" ones were only £2.49 so you could afford to try out all kinds of new things. Home screen backgrounds were quickly obscured by a plethora of coloured icons. Admittedly, you deleted many of the apps soon after you'd downloaded them, but when Apple introduced app folders in iOS 4 the following summer, you breathed a sigh of relief. Finally, you could fit your 8 screens' worth of icons into one or two swipes!
Fast forward to 2016 and things have changed. A lot.
Recent figures show that most smartphone owners only use about five apps on a regular basis (plus the standard apps like text messaging and maps that come with the phone)[1]. App downloads are generally in decline: of the top 15 mobile apps, nearly all are seeing fewer downloads this year compared to last[2]. Users are a fickle lot when trying new apps: around 70-80 per cent of people abandon a new app the day after they first use it and only 5 per cent are still using it after 3 months[3]. The app market has become more saturated too, with the top 200 apps accounting for over 70 per cent of total app usage[4].
So, what's happened?
Firstly, mobile apps have grown up. And it's followed a similar pattern to the way that websites matured from online brochures to fully-fledged applications. The progression can be simplified into the following stages:
Static content

Dynamic content

Data-driven applications integrated with back-end services
Initial, stand-alone brochure websites were adapted to include more dynamic, data-driven features. Over time, AJAX, JSON and a convergence in web browser standards paved the way for today's feature-rich web-based applications that are fully integrated with back-end services. In the early stages, a disproportionate amount of time and effort was required to achieve basic things like rounded corners, equal-height columns or drag-and-drop file uploads that are merely expected today. Now that many of the technical challenges of both front-end design and back-end integration have been overcome, organisations are able to focus on the more nuanced elements of UX, analytics and business value.
For organisations that want to gain and maintain their place amongst the most popular mobile apps, a "user-first" approach is becoming even more critical
So, too, with mobile development, the initial flurry of static brochure apps quickly gave way to more complex, interactive offerings. As the technologies and toolsets have evolved, the most meaningful and successful apps are often those that provide a good level of integration with 3rd party APIs or a company's own back-end services. It's interesting to note that whilst the maturity from static websites to integrated, data-driven web applications arguably took around 10-15 years, mobile apps have reached a broadly equivalent level of maturity in only half of that time.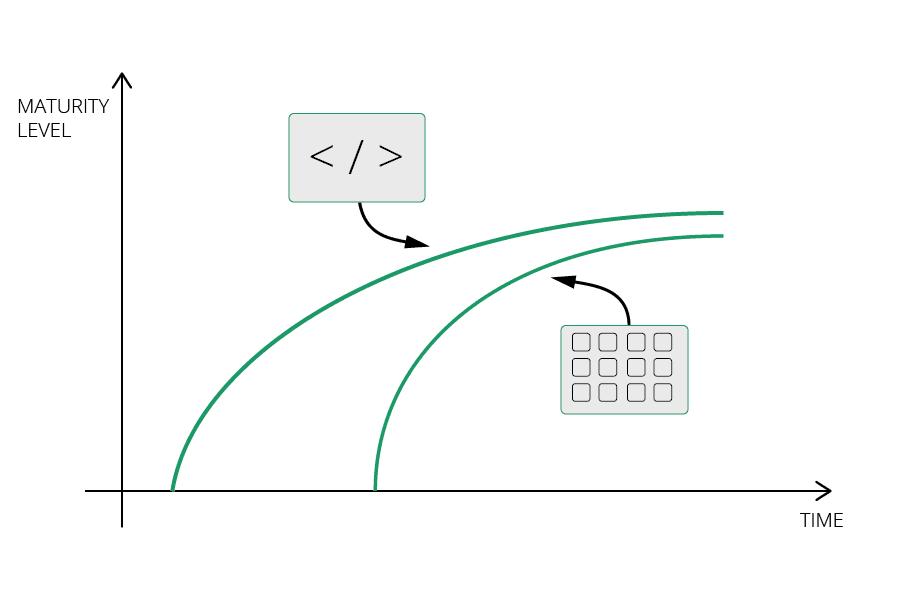 Secondly, not only have apps matured over the last six or seven years, but the app market itself has matured as well. As the initial flurry of new ideas and opportunities has levelled off and more and more gaps in the market have been filled, it's become an extremely competitive space. Most users aren't out looking for new apps any more: they're generally happy with what they already have. But the levelling off could also be due to one of the key principles of User Experience, which is that users have limited focus and attention. This limit not only affects the number of things that people can give their attention to at any one time, but also applies to the number of apps they are prepared to use on a regular, ongoing basis. Current figures show that the total number of apps that people use, even infrequently, is between 25 and 30[5].
This presents something of a challenge: how can organisations continue to innovate and engage with existing and new users when those same users are becoming more and more selective in their choice of apps?
One way that companies have responded to this change in user behaviour is by re-thinking the concept of the app and extending it in new ways. Within the last six months, Apple and Facebook have made parts of their respective platforms more open, allowing a more user-centric approach to apps and closer integration with 3rd party services.
Facebook has extended its Messenger Platform so that 3rd party developers can create 'bots'. Messenger users can access 3rd party services (e.g. shopping, checking sports scores or making reservations) by interacting with these bots directly from within Messenger. Meanwhile, Apple has provided new ways for iOS app developers to integrate elements of their apps into the core iOS apps such as Messages, Maps, Siri and the phone app. Both of these developments allow organisations to take advantage of the changes in user behaviour and provide new ways for users to access their apps and digital services.
Now is a good time to review whether mobile apps are still an effective route to meeting your long-term organisational goals and your users' needs
This marks a distinct change in direction for apps and the way that users interact with them. It's a shift towards an even more user-focused approach but also another step along the journey of maturity for mobile apps. With 3rd party iOS apps being more closely integrated with core Apple apps, users may no longer have as much direct interaction with their installed apps. If they want to book a taxi ride or a restaurant table, they can access the booking app's features right from within Apple Maps. Or they could ask Siri to make the booking for them. Facebook Messenger users can add a new service bot to their contacts without even installing it on their device. This further reduces the bar to entry, bringing these services even closer to the user's most frequent points of interaction.
So much for Apple and Facebook – what about Android? Well, Google's Android operating system is inherently more open than Apple's iOS. It uses a system of "intents" whereby apps can register themselves as being able to open or process specific types of content. If one app needs to open a PDF document, the operating system knows which installed apps can handle that. If there's more than one, the user can choose (for example) whether they want to open the PDF in Evernote or upload it to Google Drive. At first glance this might seem the ideal environment for closer integration between apps. In many ways it is, but the open flexibility does have its drawbacks. In order to remain so open, Google chose to implement a general-purpose integration based around content types. However, without the more specific types of integrations that Apple has recently added, it's difficult to achieve the level of polish and tailored user experiences for which Apple are renowned.
The constant changes in digital technologies are unlikely to slow any time soon. If anything, they are still speeding up. Each change presents challenges but also opens up opportunities for businesses to differentiate themselves from their competitors and reach out with creative new approaches to user engagement. The organisations that are best prepared for success in the face of these changes are those that include the following elements into their approach:
Awareness – expect users' behaviour to change as technology changes

Monitoring – keep track of the nature and direction of these changes

Strategy – know your goals and your target market position relative to your competitors

Understanding – know your end users and their core needs

Action – take a creative, design-driven approach to meeting your goals and your users' needs

Review – measure KPI's to see what's working and what isn't; iterate accordingly
For companies that want to gain and maintain their place amongst the most popular mobile apps, a "user-first" approach is becoming even more critical. Focus on understanding your users and their needs in order to design digital services that are fit for purpose. If dedicated mobile apps are currently part of your core strategy, it's a good time to review whether they are still an effective route to meeting your long-term organisational goals and your users' needs. Do you know whether your apps are part of your customers' everyday lives, or have they be relegated to a forgotten corner of their home screen? Either way, knowledge is power and in the current digital climate, it's also a very valuable asset.