Smart Outsourcing – Your Flexible Friend
We've already looked at Why SMEs outsource and What SMEs can outsource in order to level the playing field against larger organisations. So this article will look at the final piece of the jigsaw and will focus on the How to undertake smart outsourcing – by choosing the most appropriate development model to drive your operational and business benefits.
The good news is that you can now pick and choose not only what you may want to outsource – but also how you do it. Each organisation is unique, and your outsourcing strategy must be formulated based on a clear understanding of your specific situational factors. Getting the basics right from the start by addressing the key considerations against your decision drivers, is key to ensuring long-term benefit and success.
Project Outsourcing
Traditionally, a project-based approach is considered the most appropriate option for companies with irregular, one-off, and pilot projects of low to medium complexity with well-defined requirements and deliverables. However, it is also how some organisations initially dip their toe in the water with outsourcing. With minimal exposure and risk, it gives you the opportunity to judge both the quality of the delivery partner as well as testing the concept.
Companies often choose this approach as an extension to their existing development capability, for instance, when there are capacity issues (the in-house team are unable to allocate the appropriate resource to deliver within the often short deadline) or there's a requirement that's outside the domain knowledge of the core team. With project outsourcing, all work is fully project managed by the outsourcing partner who are responsible for the quality of delivery of the required outputs.
Programme Outsourcing
Typically required to support business and digital change programmes, this model is ideal for companies who are looking for support on longer-term engagements. It's also great for companies who need to extend their development capabilities with highly-qualified and skilled teams of developers and other IT professionals such as designers, UI/UX specialists, business analysts, project managers, testers, and more.
Many project-based models morph into this type of long-lasting relationship once their outsourcing partner has successfully delivered on smaller projects. The outsource partner would normally look to establish a consistent team reserved for each client, so that they develop a deep understanding of the company's business objectives and can provide strategic support, rather than simply act as a tactical delivery arm. When multiple suppliers are involved in a programme, they can also provide 3rd party management to remove the headache of having to co-ordinate all the individual elements.
Virtual Outsource Delivery Centre (VODC)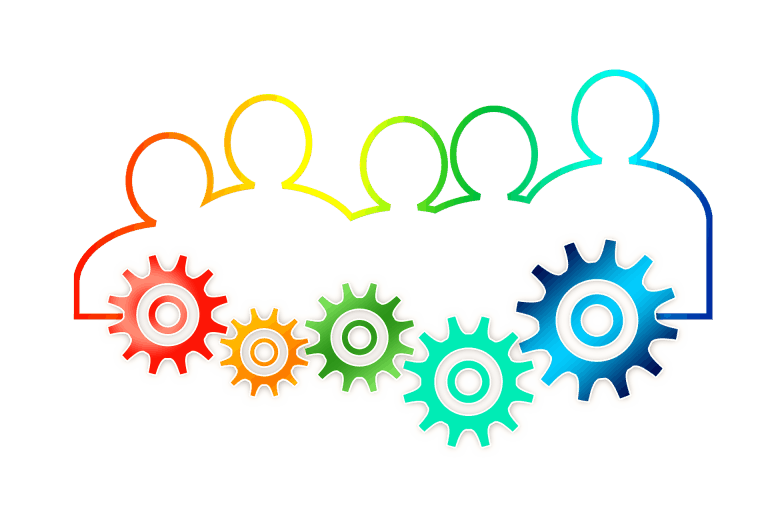 As more and more businesses are looking to gain the advantages associated with outsourcing their delivery, one of the key considerations is around the control of the processes outsourced to the new provider. However, with a Virtual Outsource Delivery Centre (VODC) you get the best of both worlds. You can ramp up your capacity and skillset while still retaining control over the delivery. It's a true extension of your existing team where you directly manage the individuals and their outputs, but without the management overheads such as HR, recruitment, payroll and office space.
However, the VODC model is a framework that can provide the appropriate level of support, depending on how much management bandwidth or experience you have at managing dispersed teams. An additional key benefit of the VODC model is the flexibility around resourcing. There is an option to provide resource to enhance your existing capability or you can look to outsource your entire delivery requirements (or literally anywhere in between). Should your requirements change, or you need additional support for specific projects, then the team can be flexed up and down accordingly.
Nowadays, companies sometimes opt to use a hybrid model to balance technologies and arising needs. Combinations of models are helpful to gain a specific value from each of the selected models. It is important to understand the type of project and its entire scope to fully assess how each model can be of benefit and which one is the best fit.