Rapid Development + Serverless Cloud: Event Recap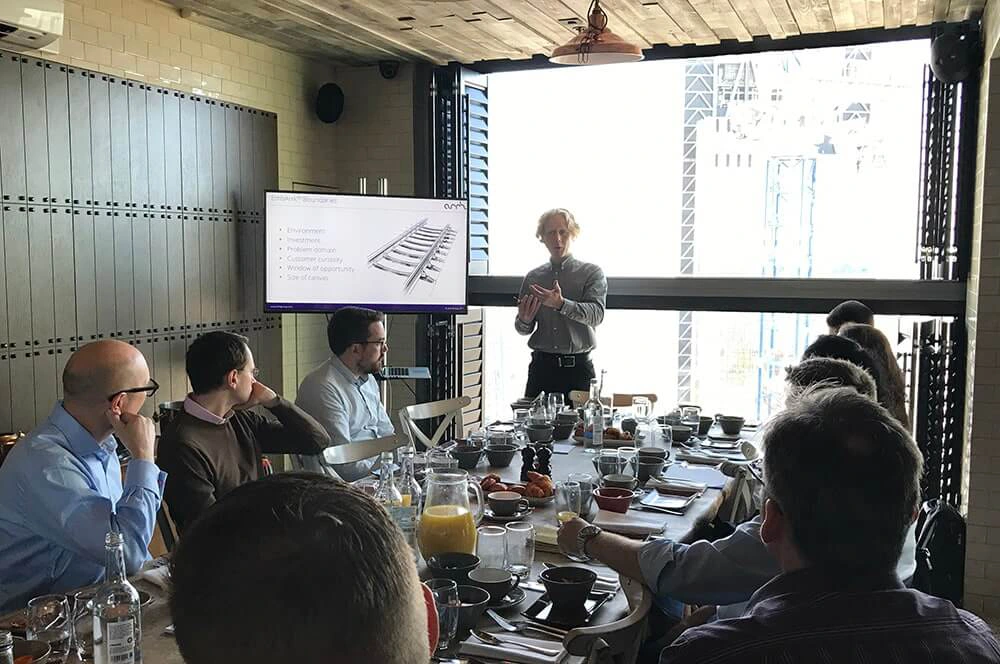 It was a bright and sunny September morning as we set-up the event. We were presenting at one of the most unique venues I've ever been to. Stas Vonholsky from Amazon Web Services and I were speaking about Arrk's rapid engagement method, Amazon Serverless technology, and how they fit together and complement each other.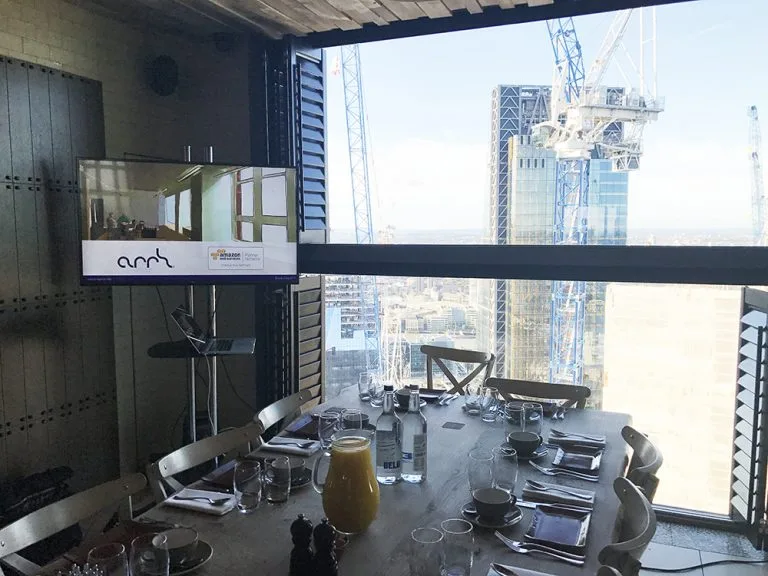 The venue was the Duck and Waffle, which I'd imagined to be a traditional dark and smoky pub hidden away in central London. Instead, after a vertiginous ascent in a glass lift to the 40th floor of Heron Tower, we were presented with a backdrop covering an I-spy book of London landmarks.
I presented Arrk, our foundations, beliefs and working practices, who I am, and where I sit in the business (Principal Experience Consultant), and our EmbArrk™ process for rapid project engagement and execution. This was broken down into;
the methodology we use to rapidly solve Customer problems,
the core principles and process stages of EmbArrk™
its uses and applications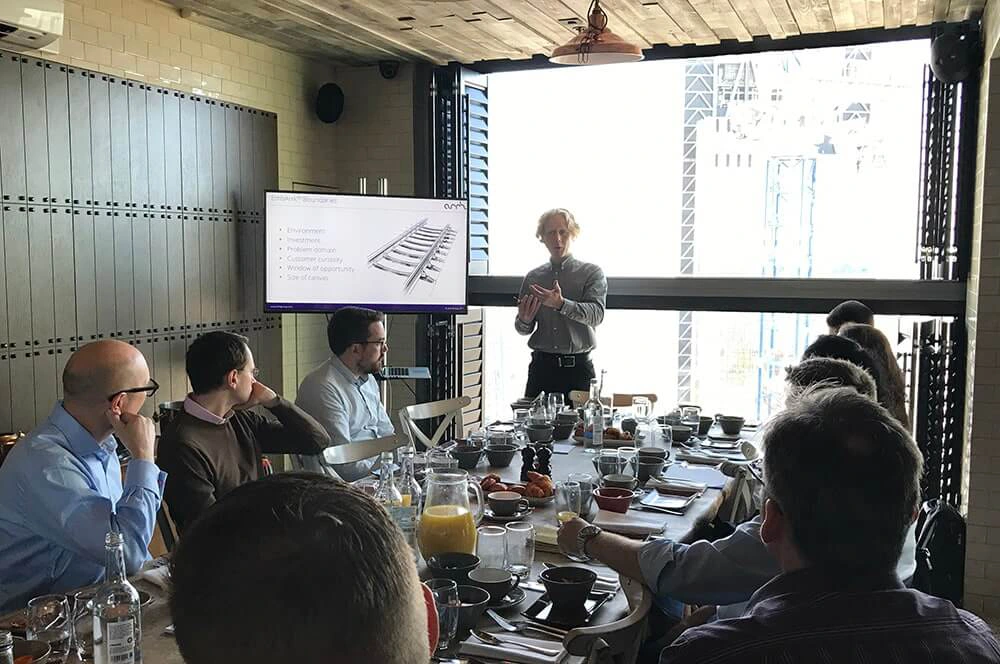 I then segued into how Serverless services support and enhance the design of outstanding usability and the user experience. Which can be summarised as;
Reliability through scalability
Application infrastructure goes away
Reduced development timescales and costs
Opportunities to offload solution components to 3rd party providers (such as authentication)
Ability to use common dev language, reducing the requirement for niche skills
Then it was Stas' turn. He spoke about AWS experience in delivering Serverless services, its capabilities and some real-world examples of how the service has been used to deliver Customer benefit.
There was some great round table discussion, with a few recurring themes from those who attended. Cloud Sprawl and bill shock were one theme, with people commenting on how Cloud has been so successful in their organisations that they are now wrestling with how to get Cloud adoption and billing under control.
The challenges of forecasting Serverless costs at the start of a project was another theme that came up and there was some discussion on ways to handle this. There was also a great deal of discussion on business/digital transformation, both in terms of engaging people and implementing methods that energise and create momentum and speed.
Those who attended gave very positive feedback on the event and there will undoubtedly be a number of follow up conversations to explore the technology challenges discussed, possible ways of addressing them and how to best exploit the opportunities that distributed Lean / Agile / Serverless presents.
The breakfast table format was a great way to share knowledge and experience amongst presenters and guests.
I would like to thank all the staff at the Duck & Waffle for making us feel so welcome, Stas Vonholsky for presenting with us and everyone within Arrk's customer onboarding & success teams for making this such an enjoyable event.