Please note this event has now passed, click here to go Home.
Join us at the iconic Shakespeare's Globe Theatre on the South Bank of the Thames on Wednesday 6th December 2017 for a GDPR morning briefing.
Cutting through the negativity and scaremongering surrounding the regulations' non-compliance implications, the session aims to educate and inform how organisations can not only roadmap their progress towards compliance but also use the regulations to improve and enhance how personal data is stored and managed, and how these enhancements lead to significant opportunities.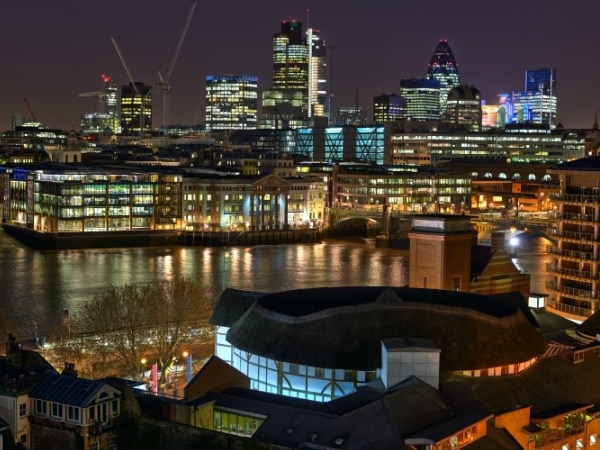 Given the volume of sensitive and personal data your workplace regularly collects, you have to ask yourself, how ready is your organisation?
This event will give you access to professional advice, it is your chance to partake in hot topic discussions, as well as ask any questions you may have.
Briefing Itinerary
Time
Item
08.15 - 08.30
Registration in The Balcony room at Shakespeare's Globe
08.30 - 09.00
Kevin Brown - FS Lead - Arrk Group

- The importance of data in the age of the customer
- Looking beyond achieving a Customer 360 and Know Your Customer (KYC) strategy
- The opportunity to uncover new streams of revenue and reinvigorate existing ones
- Thriving in a competitive landscape built on trust
09.00 - 09.30
GDPR Consultant

- An overview of GDPR
- Impacts the regulations will have on how your organisation holds and manages data
09.30 - 09.45
Breakfast
09.45 - 10.15
John Carter - Principal Consultant - Arrk Group

- Challenges and opportunities the GDPR presents
- Arrk's GDPR Maturity Model and our 5-pillar approach to GDPR compliance
- Specific challenges for legacy systems and shadow IT
- Why compliance must continue past May 2018
10.15 - 10.35
Q&A Panel
10.35 - 12.00
Networking in 'The Snug' bar
Download our essential GDPR Knowledge Pack