SaaS: Software as a Service and How it's Taking Over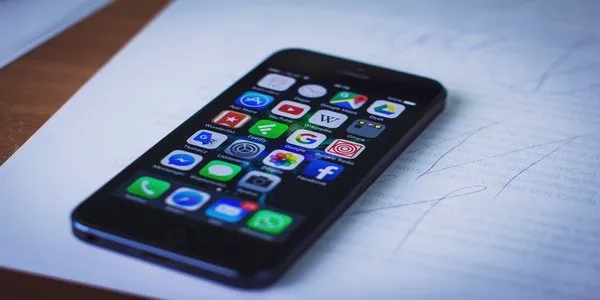 You've probably used SaaS before, even if you haven't heard of this type of software distribution model until now. Just think of a web service like Google's Gmail email provider – that's an example of SaaS.
SaaS (Software as a Service) runs on a subscription model. It's software delivered by a third-party vendor to customers over the internet. SaaS applications usually work in the browser or can be downloaded as an app. Users are normally required to have authorised login credentials to access services.
The SaaS model enables companies to treat at least some of their IT resources as a utility (a service with payment based on usage) instead of a capital investment (a fixed investment, that in this case would lose value over time).
Exploring SaaS
Historically, areas of business operations including recruitment, expenses and customer relationship management had the earliest adoption of SaaS. Salesforce pioneered SaaS by offering a subscription software model for its customer relationship management software before its competitors, and heralded the future.
Many IT businesses are now transitioning to SaaS models. Remember how Microsoft Office used to be delivered on a physical disk that you installed onto your computer? If you bought a new computer and had lost the original box it came in, you wouldn't be able to reinstall the software. Now, Microsoft offers a suite of cloud apps called Office 365 that you log in to access from any of your devices.
Adobe also used to provide its design software on a disk or allowed users to download it once to install on a desktop or laptop. Now, customers are given ongoing access to its Creative Suite software through a paid subscription model called Creative Cloud, and is another example of an IT company transitioning to SaaS.
Lacking the brand authority or industry reputation of Microsoft or Adobe, SaaS startups employ a variety of methods to gain new customers. Customers can trial their software for free, or use a freemium account. This is when small users can use the software without payment, but must pay the subscription fee to scale up, add more users or access premium features.

Growth of SaaS
SaaS is becoming ever more popular, and has grown hand-in-hand with the shift from desktop to mobile and tablet devices. Increased broadband speeds and internet availability has also facilitated to the growth of SaaS (which relies on a good internet connection for users).
SaaS is inextricable from the startup world and the culture of remote work. Many SaaS businesses are themselves staffed by a team of remote workers, which cuts overhead costs for a bootstrapped startup.
It's a virtuous circle. The more SaaS businesses flourish, the more SaaS products spring up to service them in turn. Team management tools like Basecamp enable SaaS businesses to manage remote teams, and allow employees to communicate with one another.
In some ways, SaaS providers function as outsourced IT support for its small to medium-sized users. Due to their ongoing subscription model, SaaS companies are required to provide excellent customer service and support. They have to appreciate the workflows of businesses from a large variety of industries to ensure their software is adopted correctly.
Benefits of SaaS
SaaS can make its business users more agile by reducing capital costs. If a company uses SaaS, there's no need to invest in the hardware, and internal development and maintenance teams. It stimulates the growth of small business and freelancers because essential software is more easily obtainable, meaning they can compete with big players. For example, Wave is free invoicing software for small businesses, and can compete with industry incumbent Sage.
The implementation stage is much shorter than for businesses developing an IT solution in-house (a matter of weeks, rather than months or years). Businesses pay for the bandwidth they want to use, and they can scale their usage up or down according to operational needs. Businesses can usually integrate their SaaS solutions with other applications if there is a public API available.
In terms of maintenance, there is a dedicated team at the SaaS vendor working on updates and patches. Software updates can be rolled out at the same time for all users so that customers never have to worry about scheduling maintenance, or downtime.
SaaS can also usually be accessed from any device from any location. Staff aren't limited to using the software onsite, so they can be mobile and stay connected.
For the SaaS vendors themselves, using SaaS as a business model facilitates rapid growth, enabling some bootstrapped companies to quickly become tech unicorns (companies valued at more than $1 billion). SaaS has exploded in popularity a very short time period, playing a key role in the growth of the startup industry in recent years.
Future of SaaS
More businesses are beginning to use SaaS in their operations as it becomes better understood and accepted. Still, some larger companies will still prefer to develop their own software so they can be responsible for their own security and keep hold of their data.
Using SaaS allows lots of businesses to design their own workflows, rather than relying on the packaged software of the past. Businesses can adopt software that fits their unique business model and customer needs. More companies will move to towards the agile, remote-working culture facilitated by SaaS.
Some of the power is being wrested away from established big players by disruptive startups and businesses using their products. The exponential success of startups will continue, with the number of tech unicorns increasing from just 39 in 2013, to an impressive 223 in 2017.
Takeaways
SaaS is a powerful way for large and small businesses to increase their productivity by allowing them focus on core business priorities. Companies will continue to outsource more of their IT services to specialist providers to keep pace, rather than investing in in-house resources. If your business isn't already using SaaS, it will probably be adopting it very soon.
For startups, setting up a SaaS company is getting easier than ever. The tech ecosystem is becoming more sophisticated and more hospitable to new startups. Increasing numbers of new SaaS products will become available (and at lower prices), benefiting both businesses and consumers.