Mobile Payments Popularity: The Surge Explained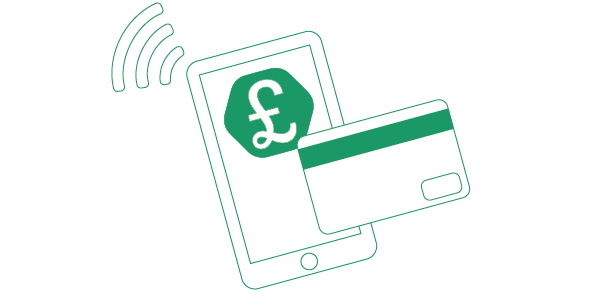 Remember our digital predictions for 2016 (see Digital Predictions 2016 – What Will Happen in 2016)? Well, at least one of them has proven we're not too shabby with our crystal ball – although we will admit that this one was pretty clear for all to see.
The prediction in question was a surge in popularity for mobile payments. Indeed, 2016 has been quite the year for mobile payments – so what has happened so far and why? Let's take a look.
Are mobile payments really that popular?
In a word: YES! Perhaps even more strikingly, it doesn't seem to matter where in the developed world you live, chances are you're already a mobile payment junkie.
For example, in Australia, the National Bank of Australia reported on April 05 that 18,000 customers had downloaded its NAB Pay app within the first month of its launch. At the time the statement was released, the bank reported that more than 60,000 transactions had been made on the app since it was unveiled at the turn of the year with Google working with a host of other banks in the country to try and steal a march on Apple Pay which has largely been ignored by major banks in the country because of demands for interchange revenue.
Over in the USA, meanwhile, an annual survey by the Federal Reserve revealed that 43 per cent of adults with mobile phones and bank accounts were using their phones for financial activities. According to a report in the Wall Street Journal, mobile banking is even disrupting conventional banking channels and, while it hasn't yet passed ATMs or online banking, it has moved ahead of branch tellers in terms of important banking-related interactions.
China too has embraced the concept. One of its most recent success stories is the WeChat app, which has 697 million users worldwide and has now moved into the mobile payments arena with WeChat Pay which can be used to make money transfers between WeChat members.
So are mobile payments still developing?
Absolutely! The list of developments since the turn of the year has been quite extraordinary as so many big names battle to take their share of the marketplace. Let's take a look at some of the most recent movements – and bear in mind that all of these have occurred since the turn of the year.
Amazon 'selfie' payments
Amazon has reportedly made an application for a patent relating to so-called "selfie payments". The specific patent relates to consumers completing certain motions, such as a smile or a blink, in order for their identification to be verified and for purchases to be completed.
Android Pay
Android Pay has made its way across the Atlantic to the UK to compete with established competitors like Samsung Pay and Apple Pay. Google has announced that the format will be available within months and will support both MasterCard and Visa credit and debit cards, as well as a host of financial institutions and national banks across the country. In addition, users will be able to utilise the technology of Android Pay to buy tickets for the underground in London, as well as other significant transportation hubs.
PayPal's rival
PayPal has had a vice-like grip on the online payment space for many years now – but Apple Pay looks set to rival it by bringing the concept to mobile web before the end of the year. It is expected that iPad and iPhone customers will be able to make purchases on mobile websites using the Apple Pay program.
Card-less ATMs
Chase is looking to jump ahead of the competition by introducing card-free ATMs within the calendar year. The idea is that financial transactions can be carried out via smartphones, including the withdrawal of funds. This will eliminate the need to carry credit and debit cards – with the possibility that this may be extended to wireless communication that allows users to access accounts in the near future.
Samsung Pay expands
Apple Pay may have most of the headlines, but Samsung Pay shows no signs of slowing down either. Since the turn of the year it has added several new countries to its line-up including Brazil, Australia and Singapore. It is now usable in more locations than its rivals which may prove to be a significant selling point.
Visa looks to get ahead
Visa is attempting to get ahead of its rivals with a huge partnership network. It currently boasts more than 150 APIs linked to fraud prevention, mobile checkouts and payments. The company invites others to access its tools as long as they will experiment with placing Visa into their solutions. Fees will then be charged to those introducing apps via these APIs.
Big names join swipe to purchase revolution
Speaking of Visa, the firm's swipe to purchase concept has managed to secure a host of significant brand names. The technology, which allows buyers to complete purchases by simply swiping, has been taken up by the likes of Virgin and Pizza Hut. In addition, consumers using the checkout service can carry out transactions using an image of their credit card and by entering their password.
These are just a handful of the developments that have occurred so far in the mobile payments arena during 2016. One thing is for certain: the sector has become highly competitive and shows no signs of slowing down – indeed, it may even be possible that one day credit and debit cards become as archaic as the cheque books of old.
Watch this space!