How 3D printing will change the world

3D printing, also known as additive manufacturing, "has the potential to change everything." That was the sweeping statement made by a former ship engineer in an interview with Forbes back in 2012. Three years on, if you're not buying into the magnitude of 3D printing yet, then you're simply not thinking big enough. 3D printing could revolutionise services and the way we do business in the UK: eliminating the need for outsourcing; drastically reducing our environmental footprint; and potentially driving us towards huge cost savings.
Wait… what is 3D printing?
The idea behind 3D printing sounds simple enough: it is the production of three dimensional objects from a digital file. It is achieved using additive processes in which an object is created after successive layers are produced until eventually an entire object is produced.
There are many ways to do it, including selective laser sintering, which uses high powered lasers to fuse plastic, metal, glass or ceramic powders into a mass; fused deposition modelling, which makes use of a metal wire or plastic filament; and stereolithography, in which photopolymerization produces a solid part from a liquid.
Is 3D printing being used already?
The technology behind 3D printing has actually been in use for decades – primarily in the manufacturing sector. The idea is that manufacturers have been using 3D printers to create prototypes for research because they are significantly cheaper than standard prototyping processes.
As one example, Nike has been using 3D printers to produce multi-coloured prototypes of its shoes: costing just hundreds of dollars instead of the thousands of dollars with several weeks wait that used to accompany traditional prototyping. In addition, 3D printing is also being used as a form of rapid manufacturing: with the printed objects actually being used as the final product.
So how will 3D printing change the world?
It has been suggested by some industry analysts that 3D printing has the potential to revolutionise commerce because it will allow people to do a lot of their own manufacturing instead of buying products from other organisations. In addition, 3D printing could have a massive impact on the environment by drastically reducing waste and energy use.
In a recent interview with The Guardian, Black Eyed Peas star Will.i.am outlined the potential impact of the technology in stark terms.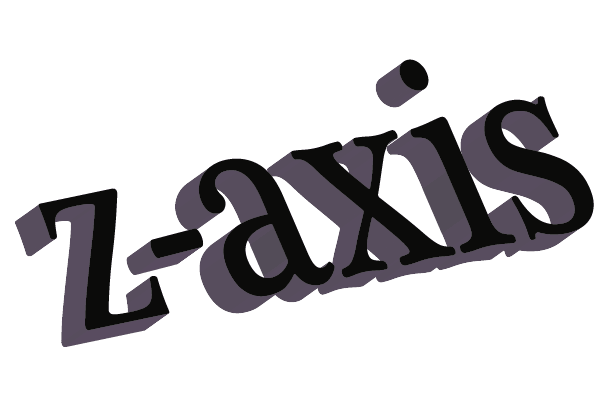 "It will revolutionise society," he said. "In 10 years, everyone will have a 3D printer in their house. Your friend will say, 'Let's go, hurry up' and you'll go, 'Wait, my shoes haven't finished printing yet.' In 20 years, you'll be able to print a new kidney. You'll have a machine that prints your genome with proteins that are right for your body."
Sound ridiculous? Well think again, because the star of The Voice is not the only one to cast such an opinion. In an interview with CNBC, Jack Uldrich, an expert in technology trends, echoed many of the same views suggesting that in the future 3D printing will be used to create bio organs and will make it much easier to live to 100 or 110 years old: with a far better quality of life than those who make it to that age currently enjoy.
In addition, he suggests it could completely remove the need for international outsourcing – after all, if it's possible to print a shoe in this country we won't need to rely on Indonesia or China to produce our goods.
It also has the potential to revolutionise both the agriculture and construction industries too.
"Right now, you have to feed a cow 20,000 gallons of water and 10,000 pounds of grain in its lifetime," he said. "Then there's the cost of slaughtering, shipping and packaging. Our grandkids will say, 'that was insane'."
How long will it take for 3D printing to take off?
If you're thinking that 3D printing will never take off to such an extent in your lifetime, then perhaps you're overlooking the incredible progress that is already being made.
For example, in China and Holland, 3D printers are already being used to create houses; while Urbee 2 is a 3D printed car that can achieve hundreds of miles to the gallon and is soon set to make its way across the USA. 3D printing has even enjoyed some significant innovations here in the UK: with a 3D printer used to make a hamburger.
In the manufacturing sector, 3D printing has already been used by such giants of the industry as GE and Boeing; while NASA has embraced 3D printers for use with its Zero-G technology. Perhaps the most significant breakthroughs however, are occurring in the medical sphere: with printers being used to make significant innovations and open up previously unimaginable possibilities.
According to a CNBC report in 2014, the market for 3D printing will reach $16.2billion by 2018: representing 500 per cent growth over a five year period. Tim Shepherd, a senior analyst for Canalys, believes this is the ripe time for the market: with printers that previously cost around $30,000 now available for closer to $1,000. The concept has moved from a largely unproven, innovative idea to a product with real and impressive results.
Of course, the technology is not without its naysayers: and, as stated earlier, 3D printing has been around for decades without truly breaking into the mainstream. It may be the future… but we're still a long way from the average person being able to click a button and create whatever they want.
Still the rate of progress in recent years is eye catching: if you're not already on the 3D printing bandwagon, then wake up – this is a concept you cannot afford to ignore.