Creating a Winning Membership Engagement Strategy
Empowered customers are shaping and redefining the way business operate, they demand consistency and excellence, be that in-person or increasingly across a complex web of digital environments.
Thus the term "Age of the Customer" was coined, an acknowledgement that the customer is now firmly in the box seat, with the collective power to shift business strategy, lay waste to decades of shareholder value, or present a golden opportunity for forward-thinking and fast-acting organisations.
So, what does the Age of the Customer have to do with a winning membership engagement strategy? Simply put, your members (and future members) are also empowered customers, expecting the same levels of personalisation, innovation, consistency and communication channels as they would if they were making a purchase. Therefore, in the same way the customer-led market has shifted towards innovative use of technology and integrated messaging, so too the membership association must follow suit.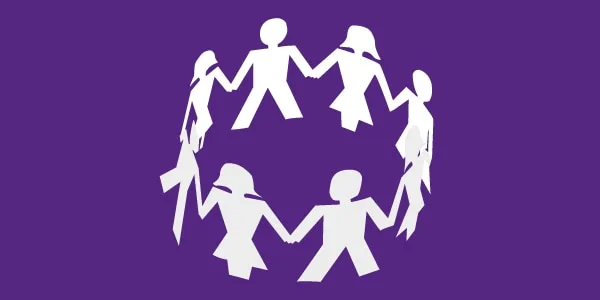 A satisfied and active ecosystem is the core ingredient of any successful association. A robust and affluent association is one that keeps its members engaged by consistently participating and engaging with its members in a personalised experience manner.
Therefore, forward thinking associations need to execute on the following strategy plays:
Change management
Strategic and operationally the association needs to operate a top-down, organisational wide member-obsessed model.
Experience
The association needs to proactively capture and understand what its membership values most dearly, and act on the findings accordingly. And this exercise must happen again and again for the association to remain relevant.
Technology
To enable this the association needs to adopt a modern digital platform which provides the foundation for all its digital experiences. These experiences need to be simple, consistent and accessible. The best digital experiences drive membership engagement and inform the wider ecosystem, while the worst can drive the most active community apart. Apathy (and legacy siloes) should be no friend of the membership association.
A working digital strategy should involve the analysis of data entered by individuals, such data holds the key to driving customer engagement and appealing to a wider community and range of demographics.
Breaking the 1% rule
A common challenge shared by associations is how to cultivate and grow member engagement; the 1% rule is often cited (or in the case of Wikipedia the 90-9-1 rule) where only this tiny percentage of the whole member base can be considered truly active and engaged.
By taking on and using the best practices from the Age of the Customer, by employing the right technology and by putting the membership at the heart of the movement, the 1% rule can be cracked.