Arrk Group Relocates to Manchester City Centre Location
Arrk Group, a digital software company, has relocated its head office to Grade II listed 196 Deansgate in Manchester as part of a major investment. The move sees Arrk take on greatly expanded city centre office space and marks a key milestone in the company's history.
Having started life on the top floor of a semi-detached house in Rusholme in pre-dot.com 1998, this most recent move comes after the 18-year old company outgrew its previous offices in Manchester Science Park following a 50 per cent increase in UK headcount.  Further expansion is planned for later in 2017.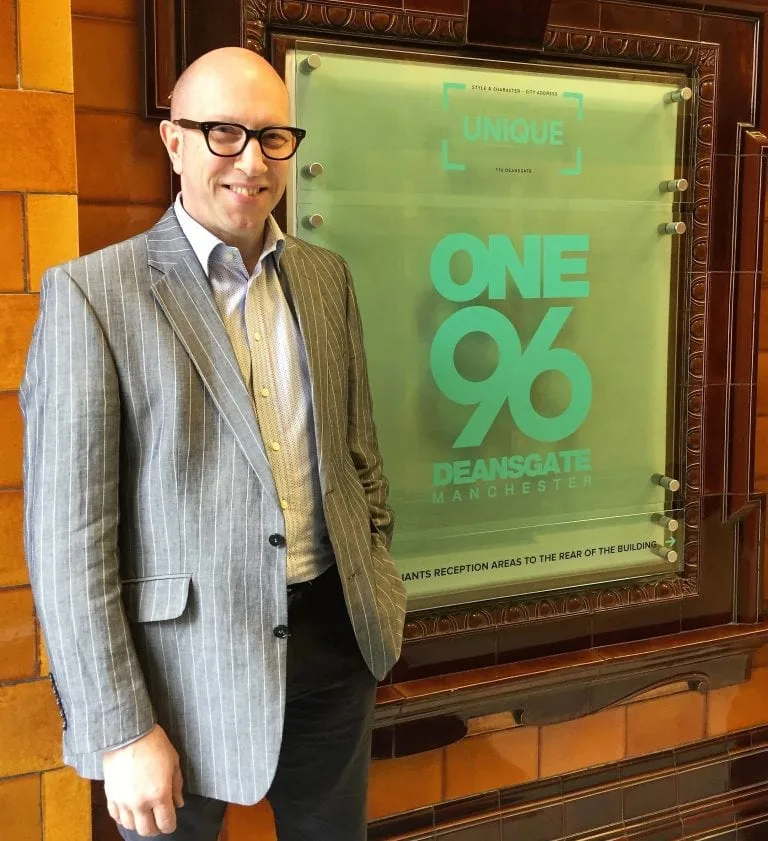 Julian Howison, Arrk CEO, at entrance to 196 Deansgate 
The award-winning company, which uses lean, agile and user-first methodologies to build enterprise-strength, high adoption software for a wide variety of UK organisations, has further offices in London and Mumbai, India.
Julian Howison, Arrk's CEO said: "The relocation of Arrk's head office to Manchester city centre is an important milestone for the company as we continue with our ambitious growth plans".
"Manchester has always been our home city, so when it became apparent that we needed additional UK office space, it was vital that we remained close to our roots and looked for a prestigious new home in Manchester city centre. 196 Deansgate gives us that base."