Agile@Arrk™
Increasing speed to market through flexible software engineering practices
Speed to Market = Competitive Advantage
Speed to market is a priority for most organisations, as they combat the competitive pressure to become more nimble in an increasingly analytically-driven and efficient marketplace.
Companies with a focus on growth strive to rapidly launch new and enhanced products to capture market share in targeted customer segments. For new product development, those who are first to market tend to have a better chance of winning over competitors. Product innovation also leads to increased brand recognition and perceived value.
For existing products, speed to market with product updates is an equally important objective. Keeping up to date with compliance or legislative changes can also help avoid costly fines and unnecessary regulatory scrutiny.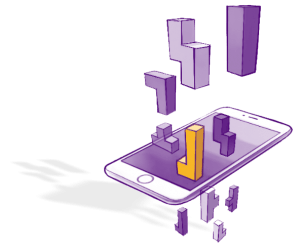 Rapid Successful On-time Delivery
With our Agile@Arrk™ development methodology, we combine flexible software engineering practices and expertise in leading technology with a value-driven pragmatism and deliver as fast as possible using our distributed development teams.
Over 75 per cent of the projects we deliver are executed using the Agile delivery methods and the consultants in our Agile Practice are very experienced not only in the technical aspects of this approach but also in establishing management level processes that ensure that Agile-led projects are set-up in a manner that maximises their successful delivery.
Initially, a Project Management Plan is prepared which documents the strategy to execute the project based on a Kickoff Meeting. Project progress is monitored to track project progress against goals. These meetings track Task Progress, Effort, Review status, Testing Status, Milestone progress, Metrics, Quality Assurance reports, Risk and issues. Actions are planned to bring back deviations under control.
Organisation Wide Benefits
Agile is a powerful tool for software development. It not only provides process and efficiency benefits to the development team, but also a number of important business benefits to the organisation as a whole.
Agile helps product teams deal with many of the most common project pitfalls (such as cost, schedule predictability and scope creep) in a more controlled manner. By reorganising and re-envisioning the activities involved in custom software development, Agile achieves those same objectives in a leaner and more business-focused way.
Agile@Arrk™ Outcomes:
Early and predictable delivery
Focus on business value
Mitigates risk, and quickly
Improved transparency and decision making
Improved quality and stakeholder engagement
Let's talk
For more information on how Arrk can help your organisation, contact our team today.
Find us at:
Arrk
196 Deansgate
Manchester
M3 3WF
Call us on:
0161 260 0310