Customer Relationship Management
Manage and grow your customer relationships with access to the right information at the right time
Gaining true customer insight
Customer engagement is critical in today's rapidly changing business environment and competitiveness relies on insight and agility. But it's not easy in this economic climate, especially in the face of constantly shifting customer demands, behaviours, and explicit and implicit expectations of product and services.
The pressures to gain greater customer insight means solutions are needed to help establish an 'OUTSIDE IN' customer centric culture – a solution that can identify, adapt and respond quickly and effectively. Successful organisations address this changing landscape through deployment of company-wide Customer Relationship Management (CRM). An organisational strategy it commits to creating meaningful connections, building relationships and nurturing those relationships to establish trust and keep your brand top-of-mind.
Easy to configure and flexibility to scale aligned to business requirements, CRM enables you to connect across your enterprise technology architecture, as well as connect your systems to effectively manage and grow customer relationships with access to the right information at the right time.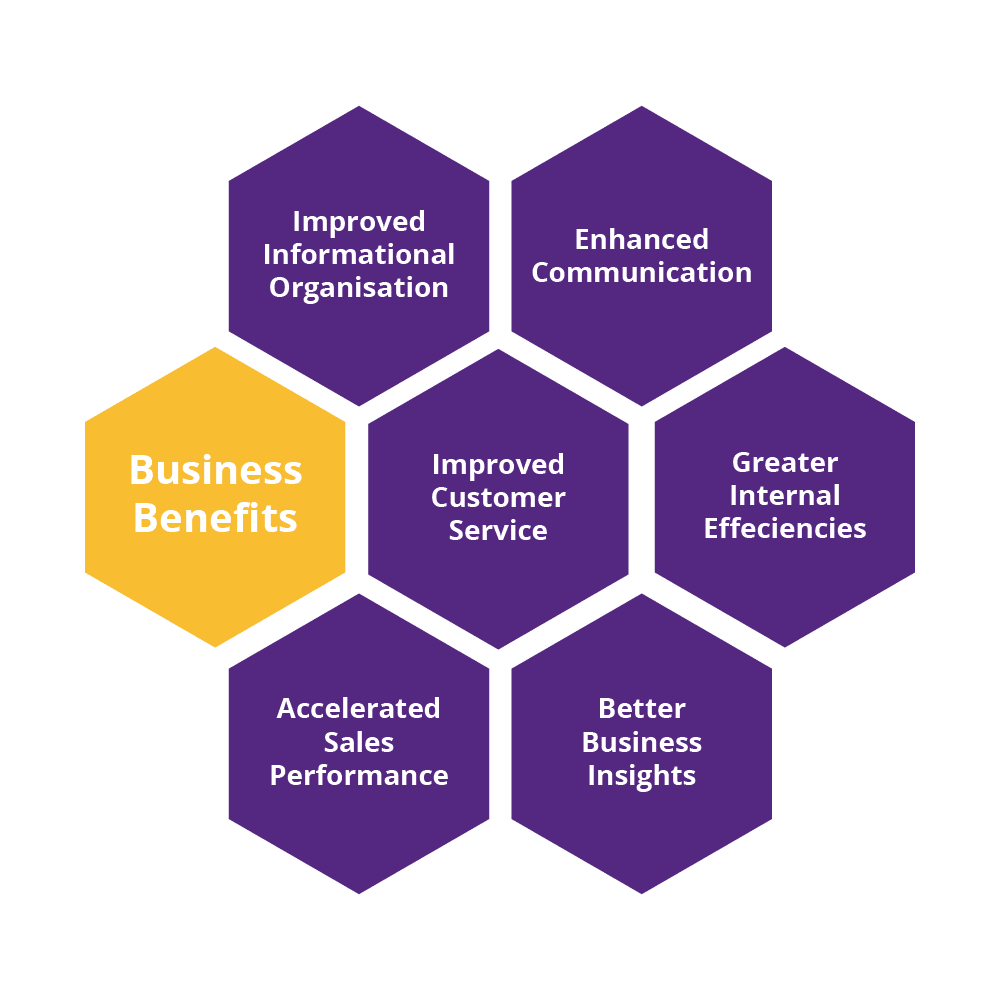 Making the most of your CRM investment
Companies are spending more on CRM systems than ever before and all indications suggest the level of investment is only set to increase in the foreseeable future. However, buying a CRM can be a painful experience and process. Whether it's your first CRM initiative, or you're changing an existing CRM tool, the selection, purchase and deployment process can be long and challenging. And if the wrong decision is ultimately made, you can be left with a CRM system that isn't fit-for-purpose and the consequences can be costly.
With more than twenty years' experience partnering with organisations to deploy digital initiatives, Arrk continues to lead the way in helping companies select and deliver innovative technology applications. Our extensive experience enables us to take a pragmatic approach to your CRM strategy, whether you're looking to introduce a tactical solution into your business or develop a completely integrated strategy combining multiple technologies. Our user first approach centres our delivery methodology, which is a developed, proven and refined approach to solving complex business and technology problems, FAST.
Microsoft Dynamics 365 - Intelligent Business Applications
The options available for organisations looking to refresh or replace some (or all) of their CRM technology can be overwhelming as technology providers invest heavily in positioning the benefits of working with their technology.
At Arrk, we thoroughly researched the market and evaluated the CRM technologies before selecting Microsoft Dynamics 365 as our recommended CRM solution for our customers. We considered a range of soft and hard factors, from the inbuilt functionality of the solution, the technology stack it's built on, to the characteristics of the vendor, and a lot more besides.
Microsoft Dynamics 365 addresses what really matters. It highlights the unique nature of our customers through its framework structure and its technology ecosystem to address an array of business challenges. Through Dynamics 365 your employees will be empowered by the varieties of ways to work, have access to a 360-degree view of customer information, receive intuitive relationship management tools to collaborate more efficiently, as well as manage relationships with partners and customers more effectively.
Discover Dynamics 365 for...
Sales
Turn relationships into revenue
Sell smarter with embedded intelligence

Get recommendations and guidance at every stage of the deal so you stay focused on moving deals forward.

Foster relationships with authentic and personal engagement

Find and connect with the right buyers and grow sales relationships by combining LinkedIn Sales Navigator and Dynamics 365 for Sales.

Boost productivity and revenue

Seamlessly connect business data with Office 365 and LinkedIn data to guide sellers throughout your sales processes—even while on the go.

Accelerate sales performance

Get visibility into sales performance with analytics dashboards based on historical and predictive data. Onboard and motivate sellers through sales contests that promote teamwork and accountability.
Marketing
Turn prospects into business relationships
Create and nurture
valuable leads

Generate more leads across multiple channels and nurture sales-ready leads with personalised experiences.

Align sales and marketing departments smoothly

Allow departments to share and update in real-time. Prioritise leads, automate hand-overs, and track progress with shared information and connected processes.

Make smarter decisions

Improve marketing ROI with embedded intelligence and analytics that track marketing performance.
Customer Engagement
Earn customers for life
Engage with customers on any channel or device

Deliver effortless experiences on your customers' terms, through any channel and on any device.

Deliver a fast and personalised service

Make it easy for agents to meet rising customer expectations. Intelligent processes guide agents to the right action every time.

Learn from every interaction

Continuously improve while reducing the cost to serve using data and intelligence to transform how you provide service.

Innovate with a modern and adaptable platform

Drive innovation with an application that is easy to tailor, extend, and connect to other apps and services you already use

Experienced employees who
serve customers globally.

Advanced 20+ years
of experience

Partnerships with leading
technology companies.

Focused on long term
client relationships