ThinkDigital™
Rapidly conceiving and developing practical digital strategies
Establishing a Clear Plan
The first step to creating an effective digital strategy is changing your company's point of view. A successful transformation needs to get the right people on board, including key stakeholders.
You need to be able to map out every area for improvement and how you'll take these steps. Then make it clear what the outcomes will be for everyone involved. A digital transformation strategy can't work if everyone's not on board, so it is key that you have a clear plan that can be communicated across your organisation.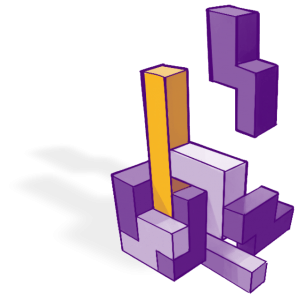 Creating a Shared Understanding
Our ThinkDigital™ method connects the executive level processes of developing the enterprise vision and business planning with the process of designing and delivering digital platforms and products. This is an iterative, on-going activity best represented as a series of perpetual 'loops' rather than a one-off left-to-right process.
Working with senior people within your organisation, our consultants use a set of Arrk proprietary methodologies based upon proven and visual lean tools and techniques. Utilising both workshop and interview formats, it is a collaborative, inclusive and feedback driven approach; to rapidly create a shared understanding between all participants.
A Roadmap Based on Business Value
The most critical outcome from ThinkDigital™ is a common understanding amongst senior people as to the vision and objectives for the digital programme. However, we go much further and ensure we deliver tangible business-related outputs.
Working together we help identify key dependencies and consider aspirational timescales and milestones, whilst defining products, services and interfaces that need to be digitised – culminating in a agreed prioritised digital roadmap based on business value.
Whilst having standalone value, the outcomes from ThinkDigital™ have been designed to dovetail seamlessly into our EmbArrk™ and agile@arrk™ delivery methods.
ThinkDigital™ Outcomes:
Defined vision, drivers, objectives, constraints
Defined boundary of scope
Record of relevant personas and interfaces
Prioritised digital roadmap
First iteration of lookahead grid and identified best few
Let's talk
For more information on how Arrk can help your organisation, contact our team today.
Find us at:
Arrk
196 Deansgate
Manchester
M3 3WF
Call us on:
0161 260 0310