Arrk Cloud Solutions
Wherever you are on your Cloud journey, we can help you
Our Cloud expertise and experience helps a wide variety of organisations harness the power of the Cloud and irrespective of how Cloud-centric your organisation is, Arrk offers a range of innovative solutions, geared around maximising the myriad benefits on offer. Benefits such as:
Flexibility
Scalability
Speed
Capital-expenditure Free
Collaboration
Security
The advent of Cloud technology has revolutionised innovation. Today it is possible for an organisation to innovate faster and at a lower cost than ever before.
Where are you on your Cloud journey?
Arrk has identified a defined Cloud journey that the majority of organisations are embarking on, broken down into five key competencies Arrk calls this journey: EMOTO™
Enablement | Migration | Optimisation | Transformation | Operation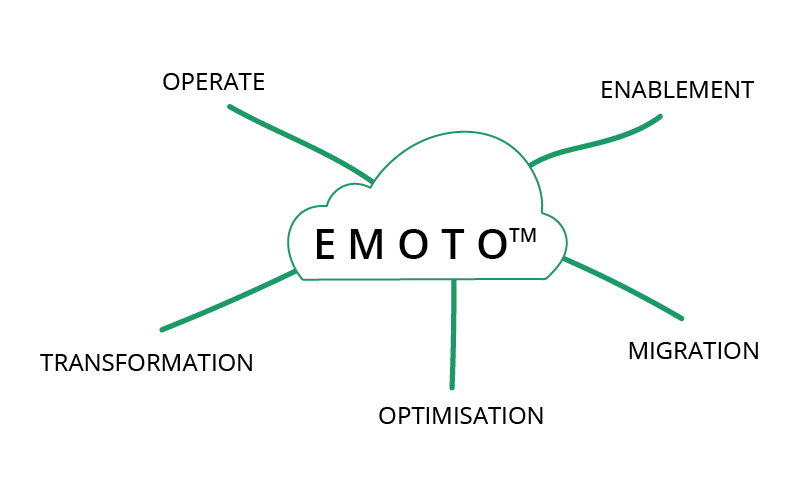 Regardless of where your organisation is on this voyage, Arrk has a range of Cloud services which can help your organisation better use the Cloud to your competitive advantage. We work with a variety of UK organisations across a spectrum of sectors on a range of projects which span the whole of the journey.