Our Cloud expertise and experience helps a wide variety of organisations harness the power of the Cloud and irrespective of how Cloud-centric your organisation is, Arrk offers a range of innovative solutions, geared around maximising the myriad benefits on offer. Benefits such as:
Flexibility
Scalability
Speed
Capital-expenditure Free
Collaboration
Security
The advent of Cloud technology has revolutionised innovation. Today it is possible for an organisation to innovate faster and at a lower cost than ever before.
Where are you on your Cloud journey?
Arrk has identified a defined Cloud journey that the majority of organisations are embarking on, broken down into five key competencies Arrk calls this journey: EMOTO™:
Enablement | Migration | Optimisation | Transformation | Operation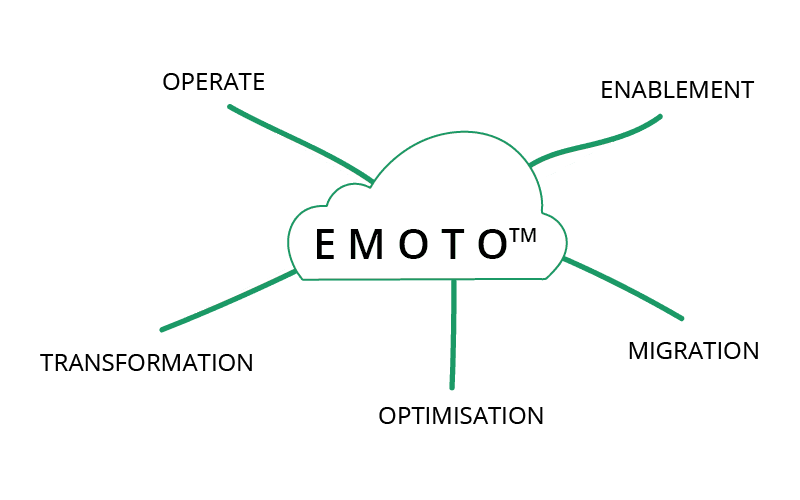 Regardless of where your organisation is on this voyage to the Cloud, Arrk has a range of services which can help your organisation better use the Cloud to your competitive advantage. We work with a variety of UK organisations across a spectrum of sectors on a range of projects which span the whole of the journey.
Stage One | Enablement
As the Cloud market matures, more and more organisations are making the move to the Cloud. Stage One – Enablement is focused giving you the confidence, the strategy and the informed expertise to make well-thought through choices when it comes to deploying services on the Cloud. Arrk helps organisations work through Total cost of ownership (TCO) reports to build robust business plans to help instigate the move to the Cloud.
Stage Two | Migration
Simply put Arrk helps organisations move data, applications and services from legacy infrastructure onto the Cloud – or move one Cloud environment to another.
For many organisations, the first foray into the world of Cloud involves a migration project where Development and Test environments are moved from legacy infrastructure to the Cloud, often leaving their Production workloads on legacy infrastructure. They may or may not do a degree of Enablement before Migrating their first production workloads to the Cloud.
While the promise of Cloud includes improved cost-efficiency, the ability to scale quickly and higher application performance, the process of migration is a difficult and complex process which requires a high level of planning and skilled execution.
Stage Three | Optimisation
Harnessing the potential of the Cloud doesn't stop once your services have been moved over, far from it, this is effectively just the true beginning of the journey. Sub-optimal Cloud deployments can be very expensive, prohibitively so, there are also potentially damaging ramifications for user experience. Legacy solutions (not Cloud Native) consume more resources than necessary.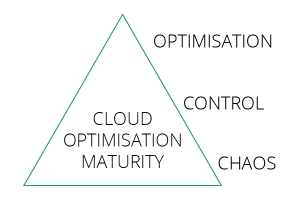 Therefore, Cloud Optimisation is a vital component where sub-optimal deployments are reconfigured to exploit the advantages of the Cloud, to make best use of the features made available by Cloud providers.
Read more about how Arrk can help with your Cloud Optimisation.
Stage Four | Transformation
The Cloud is the perfect hatchery for Innovation and ideation, it allows organisations to rapidly and inexpensively develop and build out new ideas, services and products. Handing those innovative organisations a true competitive advantage.
Arrk helps many organisations to design, develop and launch new digital services, with the Cloud playing a leading role in our ability to offer Rapid Digital Transformation – launching digital products and services in weeks, not months and years.
Stage Five | Operate
Arrk offers an ITIL‑based IT Service Management (ITSM) solution for organisations looking at a cost-effective way to operate Cloud estates. Using a variety of tools and techniques, Arrk can maintain and provide comprehensive service management services, freeing up resources within your organisation for other tasks.
Head in the Cloud, feet on the ground
Latest Thought Leadership
Case Study
Partners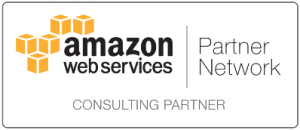 Arrk is an AWS Consulting Partner with a successful track record of delivering SaaS and Enterprise solutions on the Cloud platform, we work with a wide range of organisations maximise their investment in Cloud.