Calling all technology professionals and software development enthusiasts! Arrk Group would like to invite you to our EmbArrk™ introduction workshop and networking event in which we will share with you how to dodge digital disaster in just 30 essential minutes. EmbArrk™ is Arrk's highly successful digital project discovery methodology, which has a proven track record of helping organisations kick-start their digital projects in the most efficient, reliable and quickest way. The team incorporates Lean and Agile principles to add maximum value to the project discovery in a strictly time-boxed, intensive workshop.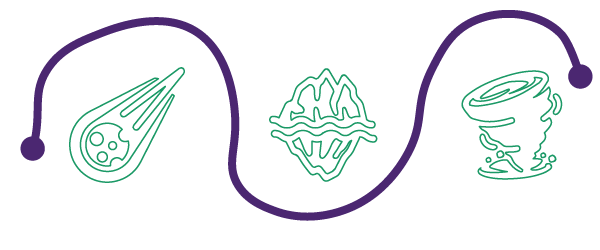 As one recent EmbArrk™ participant said: "The EmbArrk™ created an environment that allowed the whole team to have a voice and to be involved in defining the future of our business. Colleagues from across the business were able to come together to work as one team to design the new customer journey."
This event aims to give attendees a flavour of an EmbArrk™ workshop session and will cover the following:
A practical demonstration of user-first service design
Learn how we solve big problems and test new ideas, fast
An 'as-is' and experience mapping workshop identifying quick-wins and pain-points
The workshop session we'll be running on the day is called 'user goal mapping', this session is run to identify the stages in a service user's journey. The outcome from this action is then 'experience' mapped, this process enables us to identify issues and quick wins for improving the process.
Time & Date
12:00 to 13:30 on Friday 31st March
Location
Greenheys, Pencroft Way, Manchester Science Park, M15 6JJ
| Time | Item |
| --- | --- |
| 12:00 - 12:15 | Registration & Coffee |
| 12:15 - 12:20 | Introduction |
| 12:20 - 12:45 | EmbArrk™ Workshop |
| 12:45 - 13:00 | Questions & Answers Session |
| 13:00 - 13:30 | Lunch & Networking |
The Arrk team will be available after the session and during lunch to answer any questions you may have. We look forward to welcoming you.