The Arrk Group team has a wide range of multinational and multi-discipline experience. Senior management is split between the UK and India and this enables us to provide the best support for our customers and direction for all Arrk team members.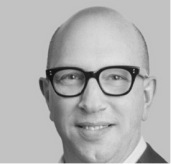 Julian Howison | Chairman
An electronics engineer by training, Julian started his career developing electronic instruments and data communications systems software for companies such as Plessey and Siemens. This included a spell in the early 1980s working for the Department of Defense in the USA on the development of embryonic Internet protocols and systems.
Returning to London in the mid-1980s he worked as a management consultant with PriceWaterhouseCoopers helping large corporates such as NatWest, Lloyds, Maxwell Communications and the London Stock Exchange formulate and implement their IT strategies. Prior to founding Arrk he spent several years working as a board-level IT Director in the insurance and financial services sector. He has managed IT and business operations in the UK, US, Ireland, India and France.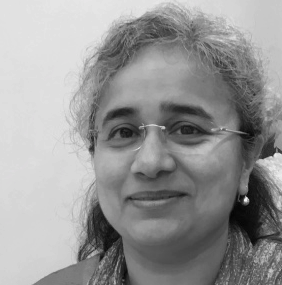 Sonal Nagda | CEO
Sonal started her career as a software engineer building complex enterprise applications and integrating enterprise-wide functions over the web. One of the most interesting projects was developing an instant messaging software on the web at a time when none existed.
During the next phase of her career, she worked as a management and IT consultant in Bombay's financial district where she undertook a wide range of IT assignments for leading financial institutions and MNCs in the UK, US, South East Asia, India and the Middle East. This led to her fulfilling a variety of senior technical and managerial roles on large-scale projects for Customers like the Bombay Stock Exchange, Union Bank of India, Samsung, LG Electronics, Hindustan Unilever Limited, Kana Software, Motorola to name a few.
Over this period, she acquired significant experience in building distributed high performance software engineering teams using the agile and lean models. Her IT experience encompasses diverse business domains including BFSI, telecoms, manufacturing, publishing, E-learning etc.
She has been a main board Director of Arrk Group for over nine years and has a wealth of experience in delivering value to complex business needs by engaging collaboratively with senior customer stakeholders.
Brenden Holt | Non-Executive Director
Having attained an Honours Degree in Electrical and Electronic Engineering Brenden's early career was spent in the design and development of hardware and software systems. Much of this work was in real-time and safety-critical systems for military and defence applications. In the late 1980s he progressed into project management roles managing large, complex projects.
He spent much of the 1990s working for Admiral plc, a very successful IT Software and Solutions Group which was acquired by Logica plc. At Admiral he developed his career from technical project management, into sales and marketing and latterly into executive management. He has managed P&Ls ranging from early stage start-ups to £55M multi-national businesses and lead management teams across Europe and the USA.
In April 2002 Brenden completed a self-funded MBI into an early stage software products company (VeSys Ltd) and in December 2004 after rapid growth in sales in the UK, Europe and the USA he sold the company to a large US based software vendor. The VeSys suite of products was aimed at design, electrical simulation and manufacture of wiring solutions. In addition to his work with Arrk Group, Brenden is Chairman of a number of technology companies including Quadratica (UK) Ltd and Deposit Sense Ltd.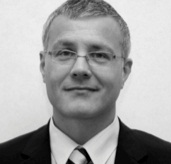 Gary Gautier | Customer Delivery Director
Having started his career as a software developer working for a niche systems integrator, Gary soon broadened into the management of first development and then infrastructure teams serving customers in both the public and private sectors. His track record in building strong customer relationship and delivering to plan led him to being appointed to the board of a mid-tier IT services firm with responsibility for group-wide development, professional services and solutions.
Following from this he joined a private sector data-services company as Deputy CTO with responsibility for all software and support development. He was the first to promote the benefits of outsourcing relationships successfully piloting a number of off-shore projects proving the benefits in cost reduction, quality and flexibility but also experiencing first-hand some of the challenges
A seasoned software management professional, Gary has a solid understanding of what makes projects work and how to deliver results. Being commercially aware and very customer service focused, Gary's passion has been a driving force behind numerous industry success stories and awards.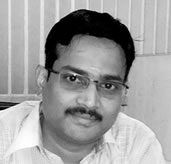 Hari Iyer | Group Financial Controller
Hari has been working in the field of finance and accounting for over fifteen years. Prior to Arrk, he worked with an offshore BPO company where he was involved in the provision of outsourced finance and accounting services. His experience includes the petrochemicals, manufacturing, textiles and professional services sectors.
In addition to heading up finance and accounts across the Group, Hari also has operational responsibility for compliance, human resources and commercial functions in India.
Hari is a professionally qualified AICWA (a specialized degree in Cost and Management Accounting) and ACS (a specialized education into Corporate Law and Compliances) from respective statutory bodies in India. He also holds a Bachelor's Degree in Commerce from the University of Madras.